Off and on for the last two weeks Chris and I have slept in separate beds. We're on completely opposite sleep schedules, but waking up to find him asleep on the bottom bunk in the girls' room always comes as a surprise.
Is it me? Is this because I wrap myself in the blanket burrito-style and leave him to freeze (true)? Because I snore like a chainsaw in a silent forest (true)? Because I occasionally yell out random curse words and laugh like I'm insane (both true)?
No, friends, no. Chris and I sleep in separate beds because I tend to sleep at a complete diagonal across the bed. My 6'2" husband claims to have a hard time sleeping comfortably when he's only allotted the upper 1/4 of the queen sized mattress. Some men are such divas...
Honestly, I sleep diagonally because Marlee refuses to sleep in her own bed. Sleeping diagonally is my only defense for avoiding her razor sharp knees/elbows/whatever body part she can use to stab between my shoulder blades mid-dream.
Chris has taken to sleeping in the rarely used bottom bunk to avoid the aforementioned knees/elbows/deadly weapons attached to our 4 year old. I kind of miss him and I'll admit, I'm getting a complex here!
I came home tonight to see this pulled up on the computer: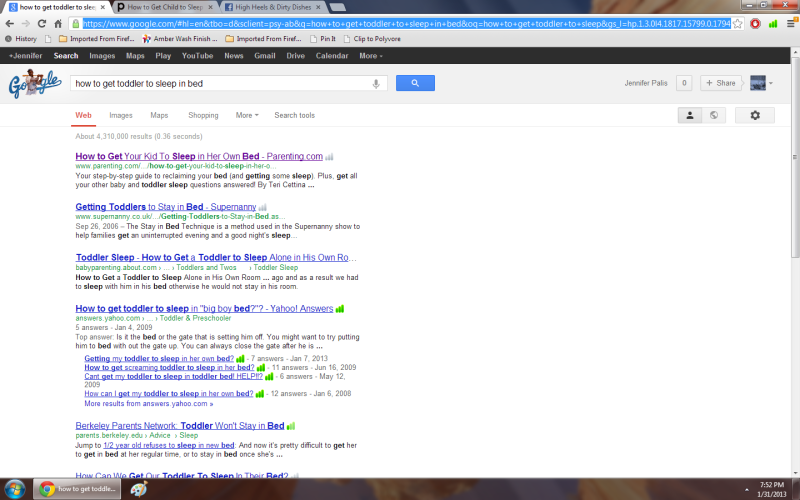 Who Googles this? Chris Palis, that's who...
I don't want computer advice though - I want REAL advice! Help! Me!
My marriage and my torso thank you in advance for any tips you might provide!
*****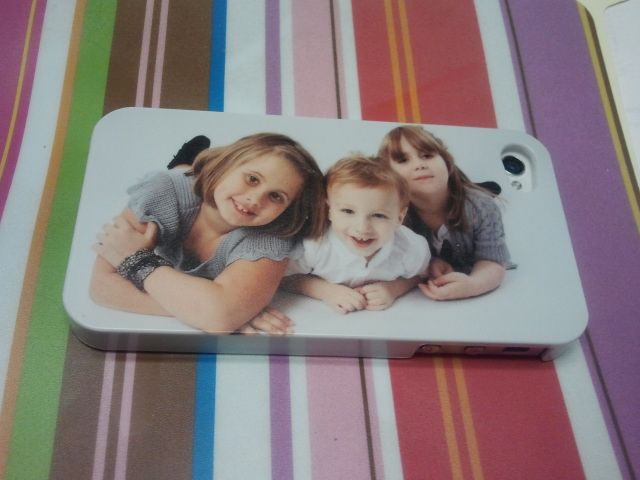 Those kids on the case look familiar...
I was contacted by
Case App
recently and they invited me to use their site to create a custom iPhone case.
Custom as in you can put absolutely anything you want on it, and
Case App
makes it so easy a monkey could do it. Or if you're fresh out of monkeys, just use me for reference because we all know I'm easily frustrated with any kind of technology. The entire process took me less than 10 minutes and zero cuss words!
To share the love, the nice folks at
Case App
are giving away a custom case to one lucky HHDD reader! So who wants to win a custom case for their iPhone? You do, and we both know it!
Winner will be announced next Friday, February 8, 2013 and entry cutoff is 6PM CST.