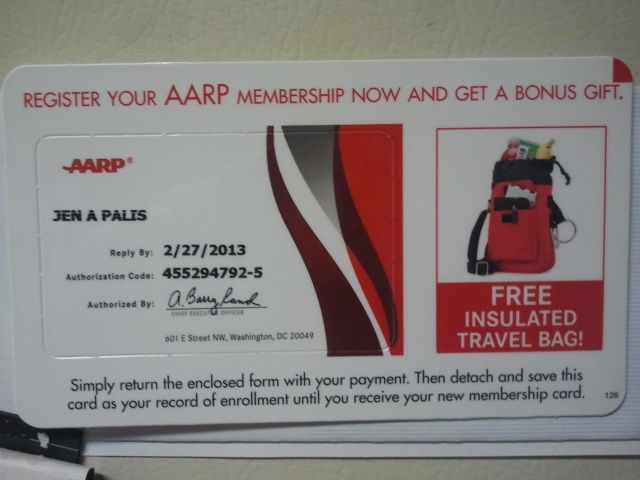 This came in the mail today, and yes, that is my AARP membership card.
What. The. Hell.
Friends, I'm only 29! If this is God's way of telling me that I need to be more gentle and responsible, He should know that's just going to push me further in the opposite direction.
And now, if you'll excuse me - I'm fighting a gross cold, and I hear a cup of hot tea calling my name.
(Yes, 29 not 79. Yes, tea. No, there's not whiskey in the tea. Yes, I promise. Yes, I promise for real.)