Who's got 6 thumbs and loves awards show season? Mia, Marlee, and Mommy!
Like any girls who love a little
zhush
, we're not as worried about who wins the awards as much as what everyone's wearing.
I'm watching this year in my awesome black sweatpants (Hanes, for inquiring minds) but the girls went all out.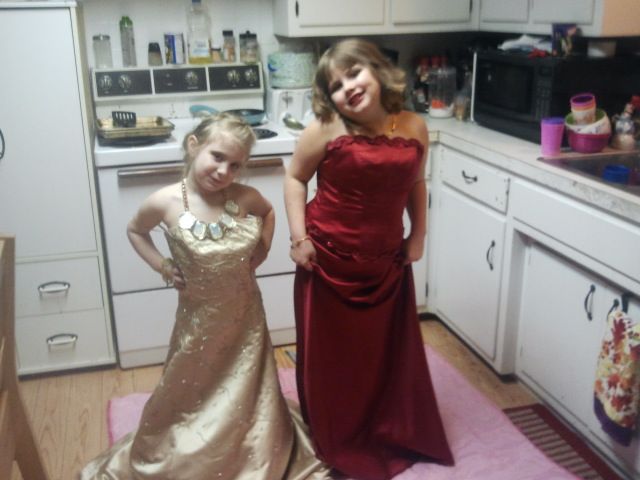 Marlee: Homecoming, Senior year. Mia: Prom, Junior year.
I knew those old prom dresses would come in handy one day!
I told them originally that they were supposed to look like Elizabeth Taylor and Brigitte Bardot, but Mar got sassy and said "Brih-zeeet is a dumb name! Yet's change it!" She then became a long-haired Marilyn Monroe. Whatevz...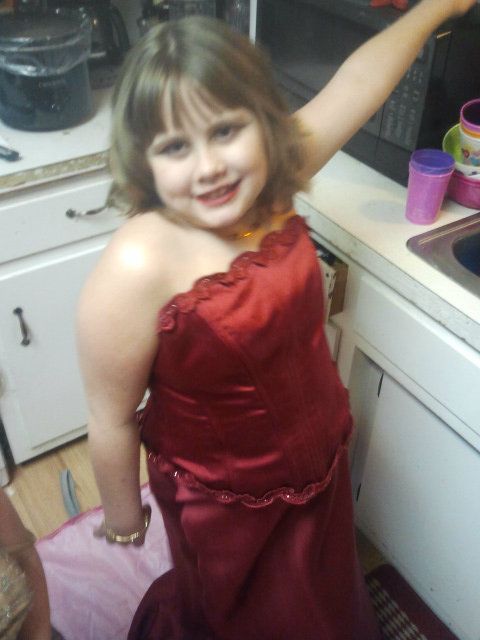 The kitchen has the best light. Ignore the dirty dishes !
Seriously though, how gorgeous is this girl?!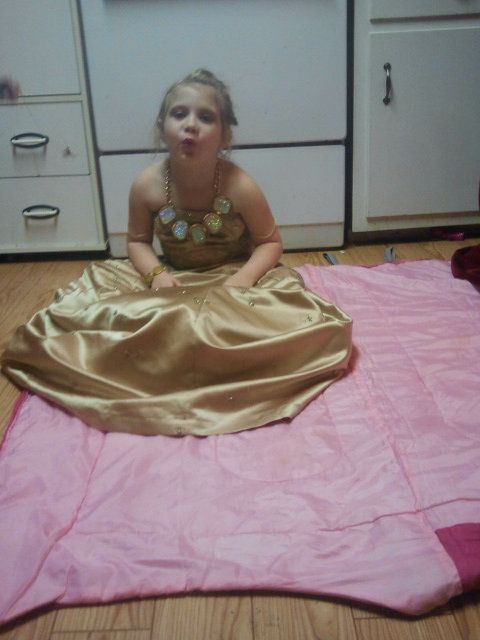 Typical diva... Sits down and blows kisses...
Oh, and they're on the pink carpet tonight - AKA Mia's sleeping bag - because I finally donated our old red curtains to Casco's recycling program a few months ago.
We had big plans to put Miles in a button-up and a tie, but there was no going back once the girls were ready...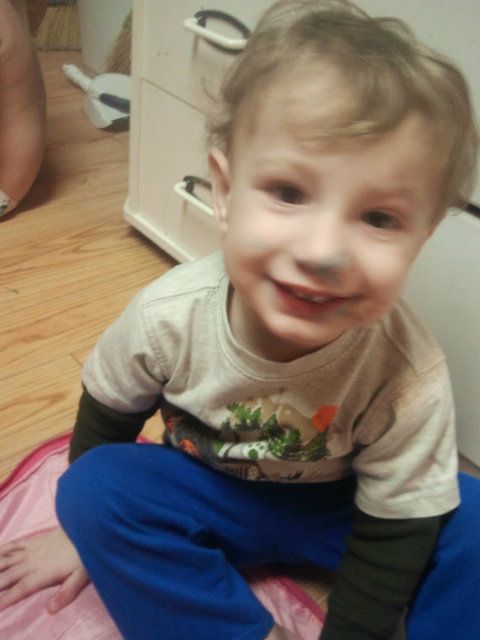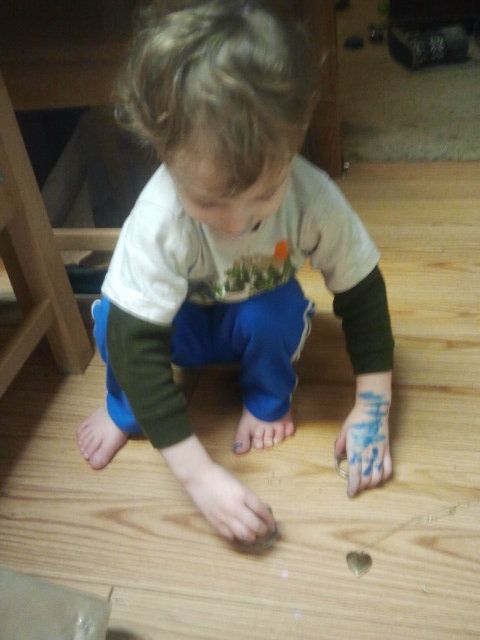 Miles is wearing chocolate pudding and Crayola washable marker in blue. He accessorized with Great-Grandma Pedigo's locket. Oy!
*****
The winner of the last Sleek Glitz giveaway for the entire Fleur-de-lis set is...Danelle with comment number 6! Congratulations!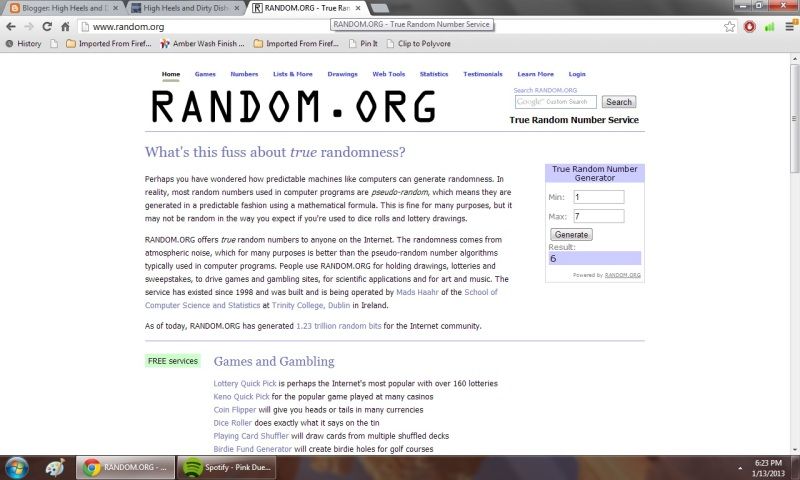 All giveaways on HHDD are chosen at random via Random.org. Please email me at jennifer.palis@gmail.com to claim your prize!

*****
And now, if you'll excuse me I have supper to plate up. I'm no Wolfgang Puck, but I make some mean crock pot Italian chicken.

Have a great week, gorgeous!