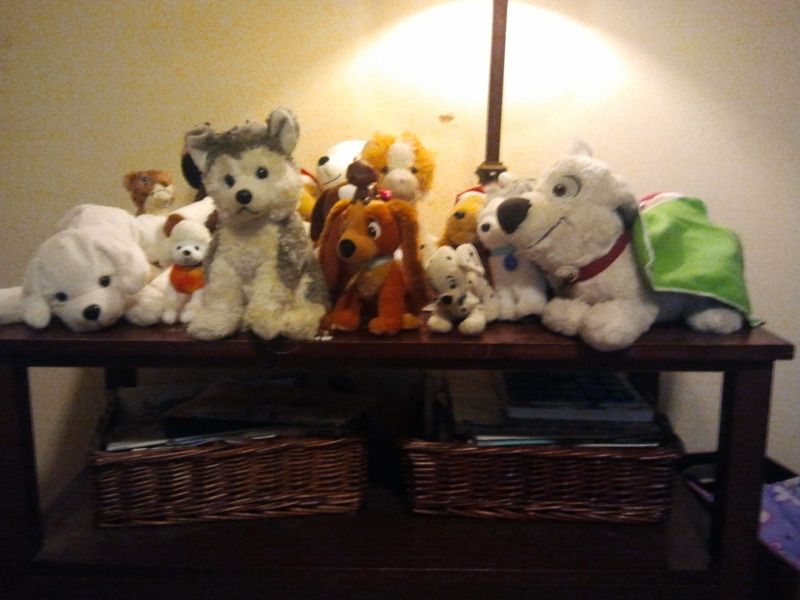 Packed stadium
Hey did you guys watch the Super Bowl? Aw, good!
We don't watch that here. We watch the
Puppy Bowl
instead. If you aren't familiar with the Puppy Bowl, click the link and check it out. (Unless you're some kind of Commie and you hate puppies. In that case just continue being a terrible person.)
Why do we watch the Puppy Bowl instead of the Super Bowl?
Mommy hates televised sports.
The kids hate televised sports.
The kids love puppies.
Mommy loves puppies.
Daddy's at work during the Super Bowl.
Granny came over and helped us get our game day spread together in record time.
Our diners had strong opinions on what tasted the best:
"I really just want to eat all of these meatballs until they're gone, Mommy!" - Mia on the teriyaki meatballs. After meatball number 7, she barfed. Because she'd had too many, you guys - NOT because they were terrible.
"Dat cheese dip was so good I gived it a free-hundred!" - Marlee on the taco dip. Boo loves cheese. This was pretty much a given.
"Mmmmm ham!" - Miles on the summer sausage tray. For the record, all meat in our house is called ham. Sausage, bologna, turkey, pepperoni, and yes, ham.
And because you can't have a Bowl party without a little face paint...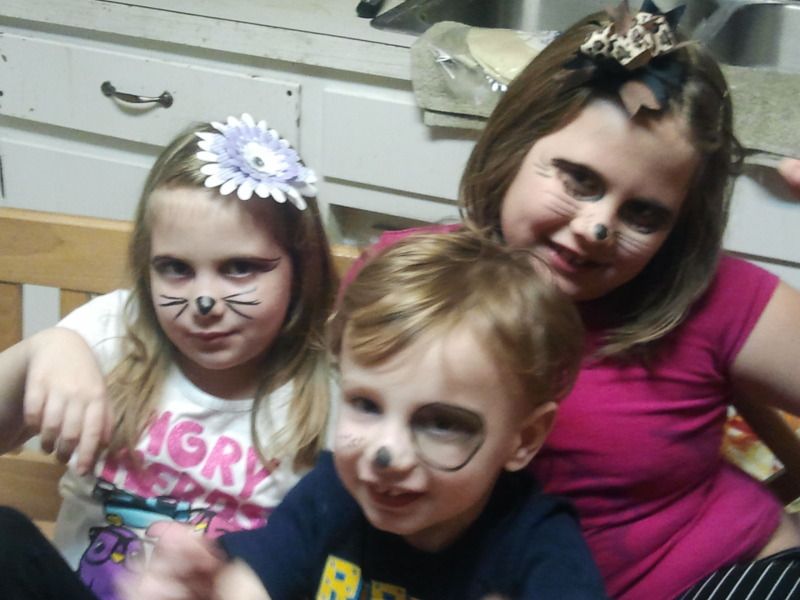 We like to dress up, ok? Maybe the girls are kitties instead of puppies, but there are kittens at the Puppy Bowl, I promise! Miles was convinced that he looked just like Helga. I don't see it, but he's pretty stinking cute anyway!
Grumpy kitty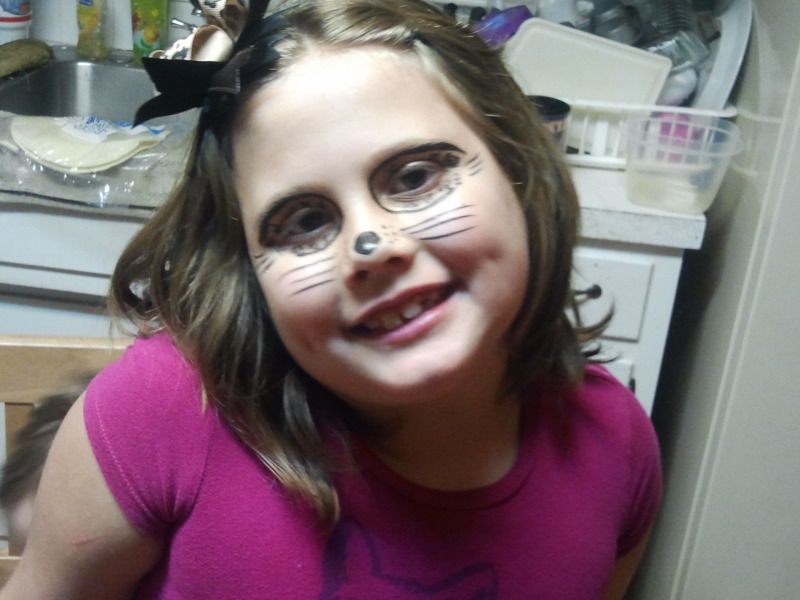 Cheetah eyes, of course
We took a break from the Puppy Bowl to watch the halftime show on the big game. Have you ever seen a 4 year old and an 8 year old do the dance routine to
'Single Ladies'
? Oh, then you've never been to my house. These little divas know all of the moves and do them pretty darn well.
Then within 20 minutes of Queen B's performance ending, all 3 kiddos had cleaned up and laid down. Piece. Of. Cake.
(PS, Mia couldn't wait for me to write this! I just love this kid!)