This is the second in a series of posts sponsored by Disney Trip Expert, Krystin Turner. Krystin is an authorized Disney Vacation Planner, plans only Disney vacations. 100% Disney, 100% of the time.
For more information on planning a Disney Vacation, please contact Krystin HERE. Visit her blog for more information on Disney travel promotions and tips for travelers HERE, and don't forget to LIKE her Facebook page! Every Friday in the month of February she'll be giving away a Disney gift card on the Facebook page, and more gift cards each time the Facebook fan page grows by 200!
All opinions expressed in this post are mine, have been written by me, and do not directly reflect the views of my sponsor.
Here in Missouri we've had quite a bit of snow in the last two weeks. How much snow, you ask? I have no idea - somewhere between 10" and 12 feet is probably close to accurate.
The snow is beautiful (before it gets all slushy and muddy) and I love to look at it (from indoors where it's warm), but friends, I am absolutely dying for summer to be here!
Look how lonely our toys are - just begging for the snow to melt and playtime to begin!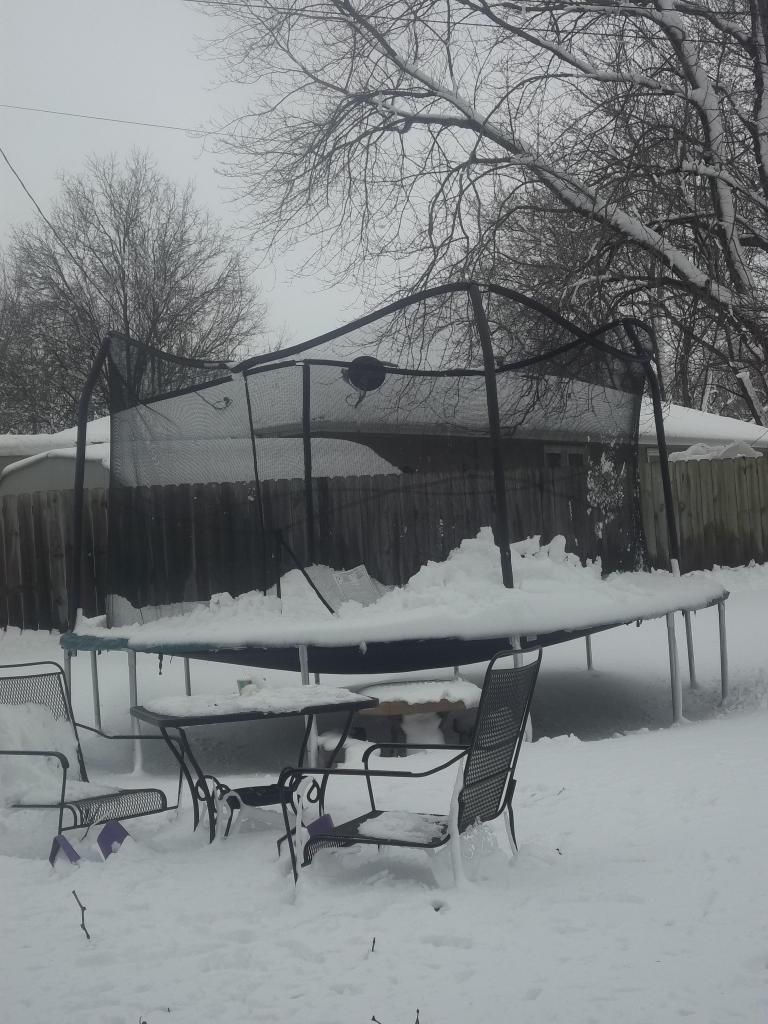 Pitiful, aren't they? Soon enough, toys. Soon enough.
Why anyone would pay money to take a trip into a place that is freezing cold is totally beyond me because this is just miserable. Maybe it's because I'm less of an adventurous type and more about relaxation. Ask me to work up a sweat putting on 6 layers of clothing so I don't get frostbite? No. Just no. Alaskan cruise? Nah! Skiing in the mountains? Absolutely not!
Give me an umbrella drink and a lounge chair in the sunshine? Now we're in business! If I could be anywhere right now I would definitely be on a beach in my momsuit, layering the sunscreen on my ultra-pale husband, watching the kiddos splash in the waves.
Where would you like to be right now?
*****
PS Why didn't anyone tell me that snow is like crack for daschunds? Outside for 5 minutes and she's like a tiny brown tornado for the next twenty, and then she crashes for 3 hours.