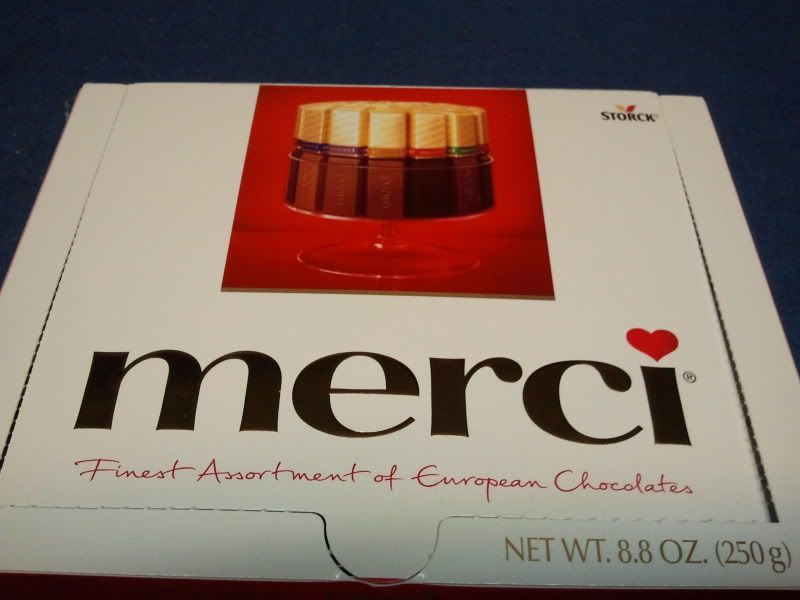 $4 'European' chocolates. French name, made in Germany. Sold at Walmart.
Tonight's post will be a short one because I have just a few things to say:
My back hurts, so I'm going to pour a glass of wine and relax in a hot shower.
My idea of camping is where I camp out on the couch in my sweats. I have a bag of salt & vinegar chips on my right and an icy cold can of soda on my left. There's an all day marathon of Nora Roberts movies on Lifetime. My husband & children are gone from sun-up to sun-down. That's roughing it...
Thank you all for reading, commenting, and sharing. You continuously rock my socks off!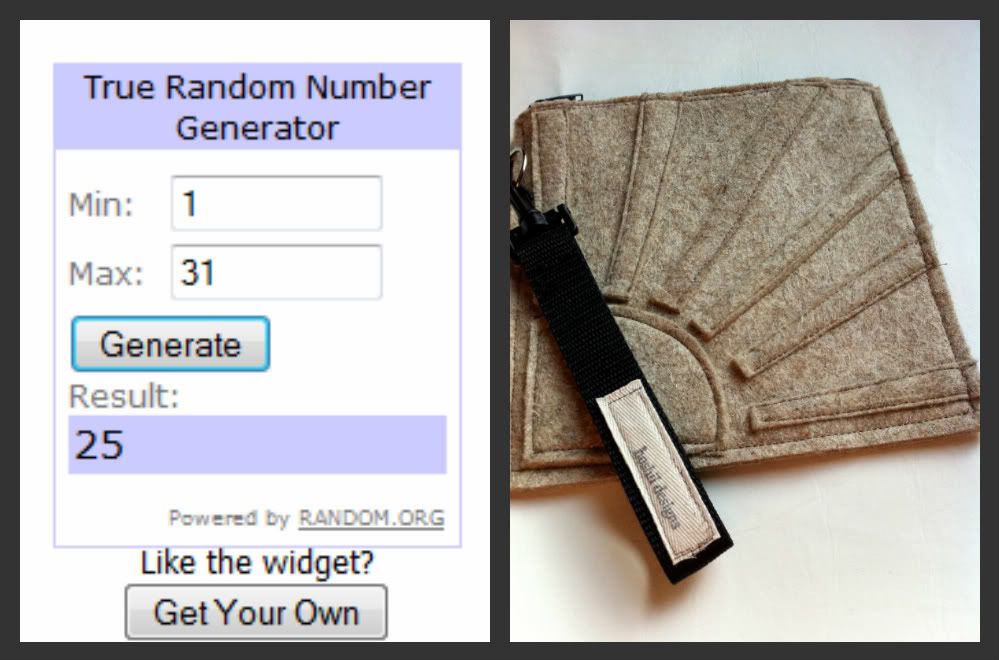 Congratulations to comment number 25 who wins the beautiful Rising Sun wristlet by
Hoshii Designs
!

Momof4
"I also wanted to add that you are certainly NOT the only one with a less than tidy home lol. You won't be seeing pictures of mine in House Beautiful!"
, please contact me
here
with your shipping information to claim your prize! Thank you for entering, and thank you for following!
Oh - I also want to say thank you to all of the kick ass sponsors who have allowed me to feature them on the ole blog this month! To express my gratitude, I'm giving away a few more things tonight: an item from each sponsor's Etsy shop, from me to you, paid for with my own (sometimes) hard-earned cash!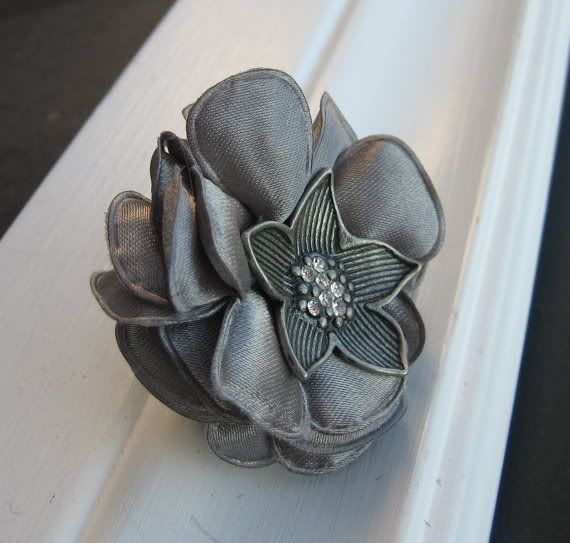 Black Tie Affair ring by Sparklingtwi
From
Sparklingtwi Jewelry
, I'm giving away 1 Black Tie Affair ring. The ring features gunmetal gray petals made from silky soft fabric, topped by a metal flower adorned with rhinestones. The band is an adjustable stretch, which means you can definitely have seconds on dessert when you're wearing it!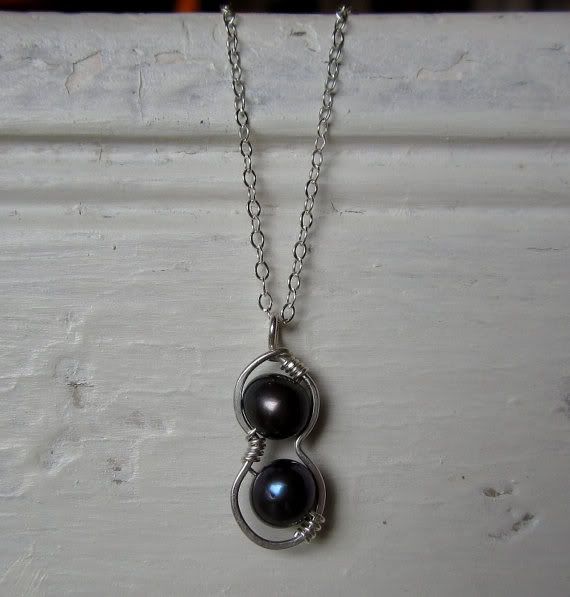 Peanut necklace by Contempo Jewels
From
Contempo Jewels
, I'm giving away 1 Peanut necklace made from sterling silver and freshwater pearls. What color are those pearls, you ask? Peacock colored, baby. I can't help myself. Mama loves a good peacock color scheme. 'Nuff said!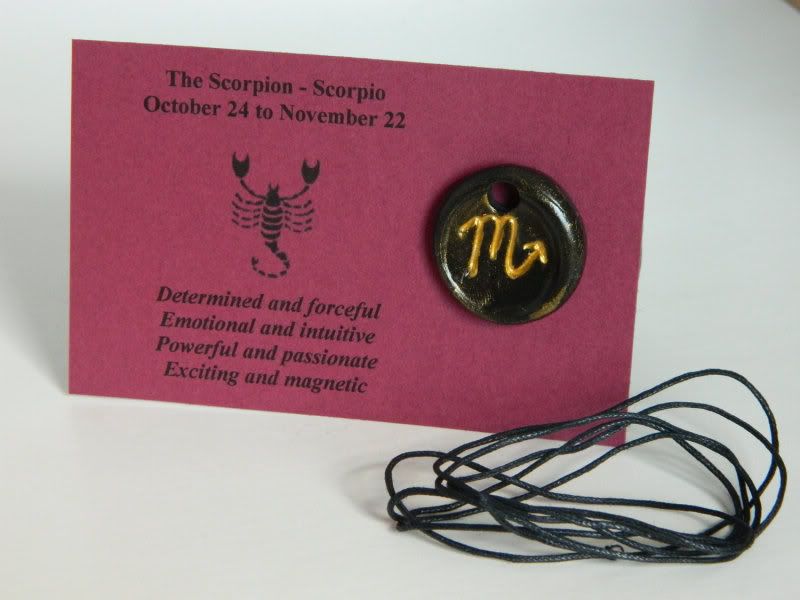 Custom Zodiac pendant by Whatsername Jewelry
From
Whatsername Jewelry
, 1 commenter will win a hand stamped clay zodiac pendant. Allergic to jewelry (Hi, Granny...), never fear! This necklace is metal-free and comes with an all cotton cord. The photo above features the sign of the Scorpio, but trust me, I'll definitely be asking the winner what their sign is...Maybe I'll ask whether they enjoy long walks on the beach or not. Maybe I'll ask if the smooth voice of Barry White makes them break into a cold sweat. I really don't know, I mean, we just met and this is all happening so fast...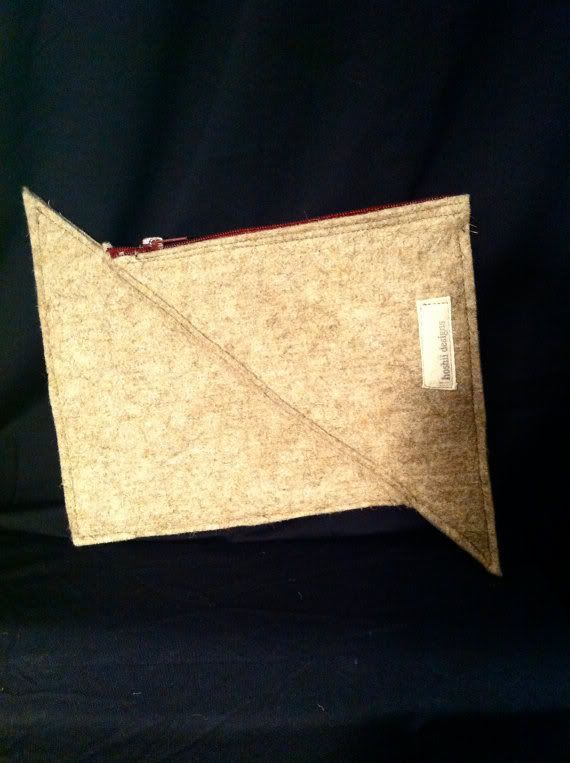 Origami clutch by Hoshii Designs
And from
Hoshii Designs
, the writer of 1 comment will win the awesome Origami clutch in wool felt. I am fascinated by origami, but lack the patience to create art that features sharp edges created with a steady hand. This lady loves caffeine - If the hands ain't rockin', I'm probably taking a nap.
To enter, leave a comment
. What's something unexpected that you're thankful for?
Winners will be announced on Saturday and will be chosen via random number generator.
I've got an affinity for chocolate and amazing guitarists.
I'll be back tomorrow night! Same place...sometime
after midnight
I'm sure...Shake your tambourine...