For those of you who don't currently have children, here's something that you need to remember: sometimes (a whole helluvah lot) kids emulate other people (people who are obviously cooler than their parents).
It's super cute watching a little one teeter around in tiny high heels pretending they're Barbie. It's adorable when they fix everything in sight with a plastic hammer like they're Handy Manny.
And if it just so happens that you love superheros? Well then your heart swells when you see a little boy dressed as Batman.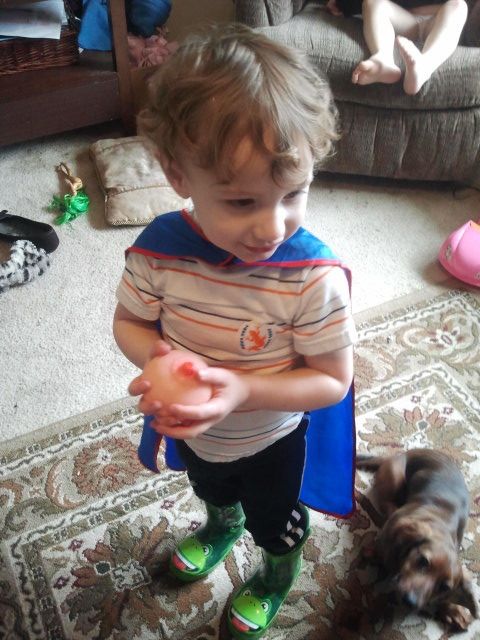 Of course, if you're at our house then you realize the kids don't give a crap about all of the nice dress up stuff that they have and they just make their own costumes.
Yeah, that's Miles's typical Batman get up and yeah, that's also a plastic boob in his hand.