Today is the last day of summer break and by this time tomorrow, Mia will be a second grader.
Meet the teacher night was last night, and Mrs. S. seems like a really great fit for my big girl. I feel like we're pretty much ready for this year - name written on the new backpack, lunch box, 2 boxes of crayons, 2 boxes of markers, 56 pencils, 17 notebooks. Picked up a med form from the nurse for our inhaler. Met the new music teacher. Signed Mommy up to be a room parent (again) and a PTO member (Lord help me...).
We've got the perfect outfit picked out, hair do chosen, glittery fairy dust on stand-by.
But as much as we felt like we were prepared, we'd forgotten one very important thing...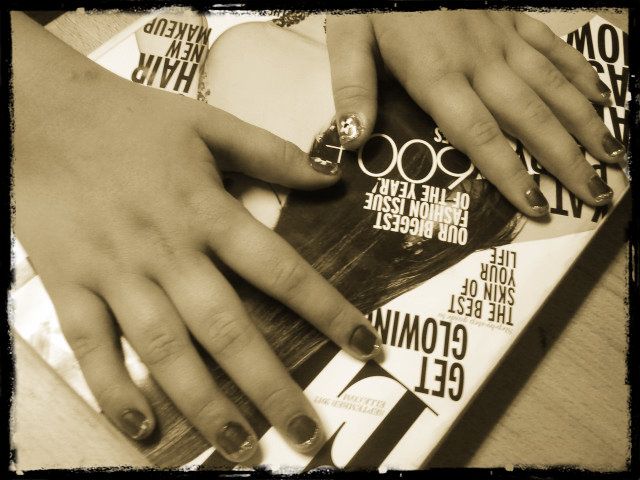 MIA: Mom what's it called when you paint those silver lines?
ME: French tips. Please stop wiggling...
MIA: French like France?
ME: Yep. Miles don't do that...Miles STOP!
MIA: He's putting Doritos in my shorts!
ME: Miles Christopher! STOP IT NOW! Sis, what do you think of these nails?
MIA: They're pretty. Can we go to Paris one day? I really want to go to Paris...and maybe we can get French tips painted on our fingernails there - I mean, we will be in France, Mom.
ME: Someday, baby. We'll go someday.