Once upon a time, there was a little girl with curly light brown hair. She was glamorous, to say the least, and had a strong preference for skirts instead of jeans. From a young age, she knew in her heart of hearts that she would grow up to become a fashion designer and create clothes for princesses and movie stars.
About, eh, 10 years later, I failed my first sewing project in Home Ec class, and decided that maybe I would be better off creating with my mind instead of my hands...
For those of you who didn't know,
New York's Mercedes Benz Fashion Week
ended Thursday with the presentation of the Fall 2012 collections. I know that not everyone gets heart palpitations over beautiful dresses that we'll never have the opportunity to wear in real life, but there's still a big part of me who fantasizes about glamming it up on the red carpet somewhere.
Who else likes to play dress up? Mia and Marlee - and they let me style them today in the a few of the big trends from the runways of NYC.
(All MBFW photos by Getty Images. All Mia/Marlee photos by Mommy)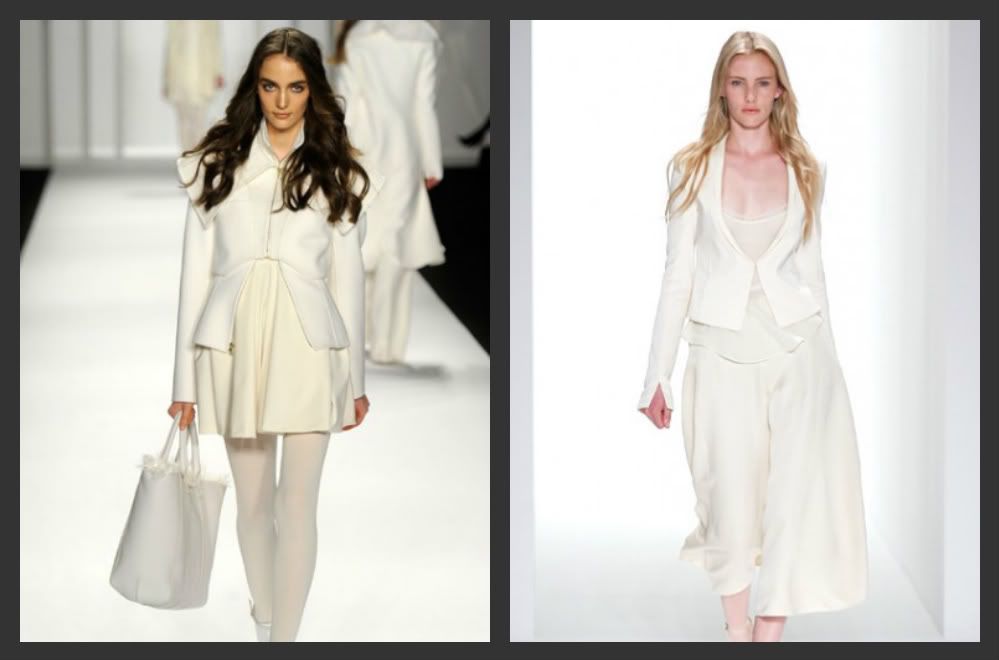 Winter Whites at J. Mendel and Calvin Klein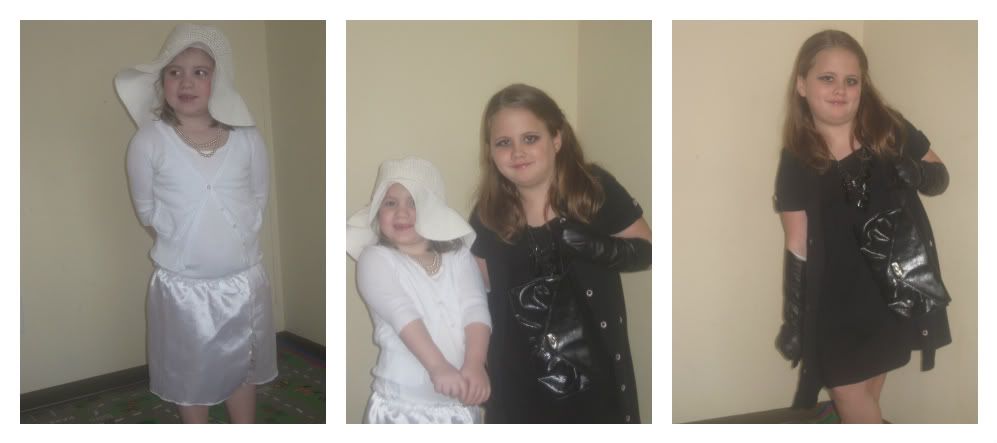 Winter White Marlee wears a rosy cheek. Mia, in Black on Black with a dramatic eye.
Black on Black at Anna Sui and Jill Stuart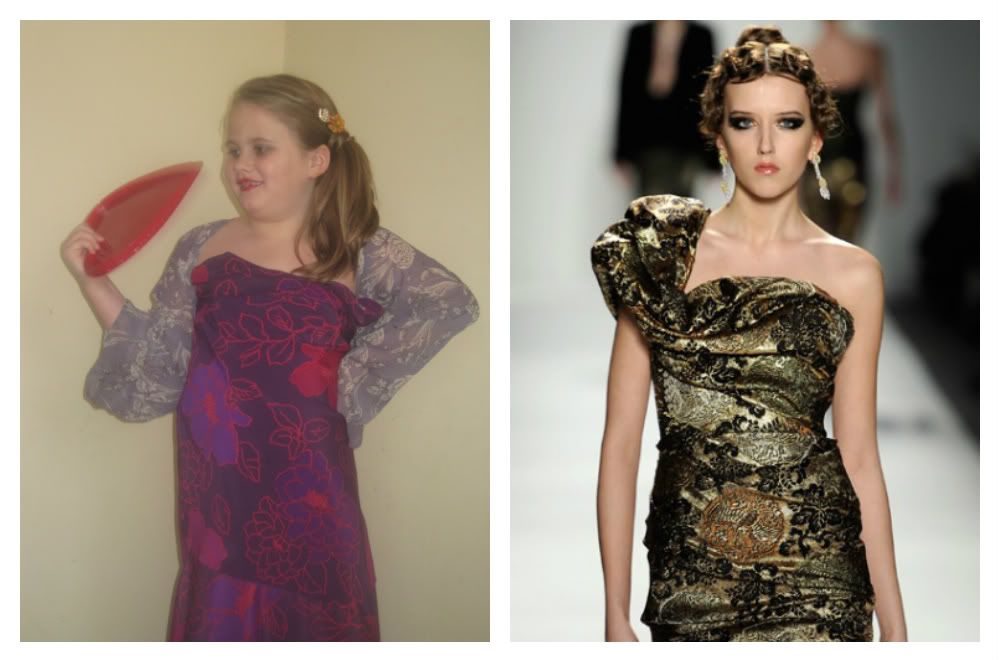 A Taste of the Far East on Mia and at the Venexiana show.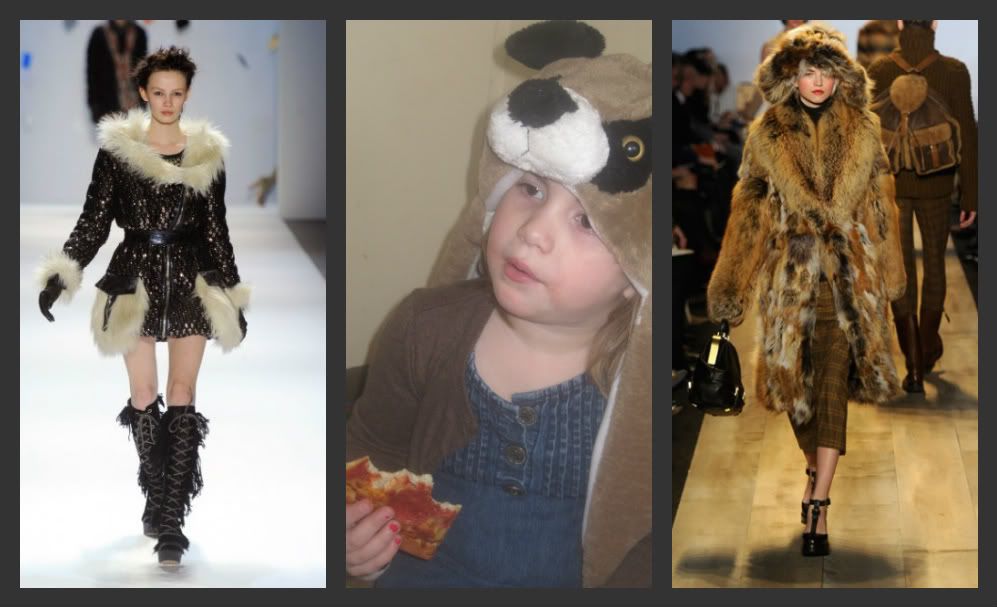 Fur accents at Custo Barcelona and Michael Kors. Faux raccoon (and pizza) on my kid.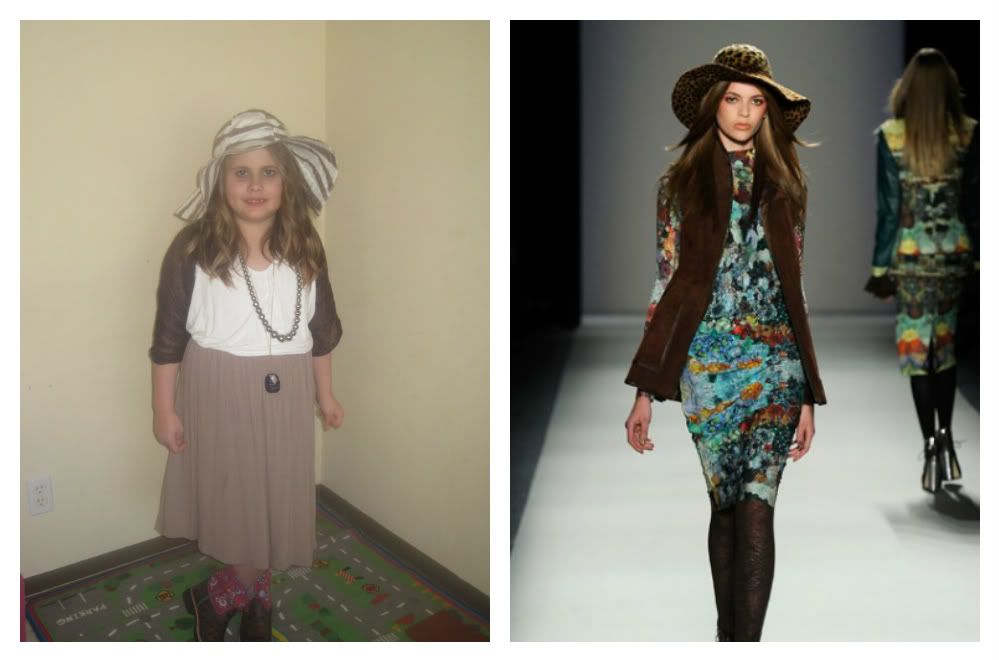 Mia has a moment of Bohemian Rhapsody, as does the model at Nicole Miller.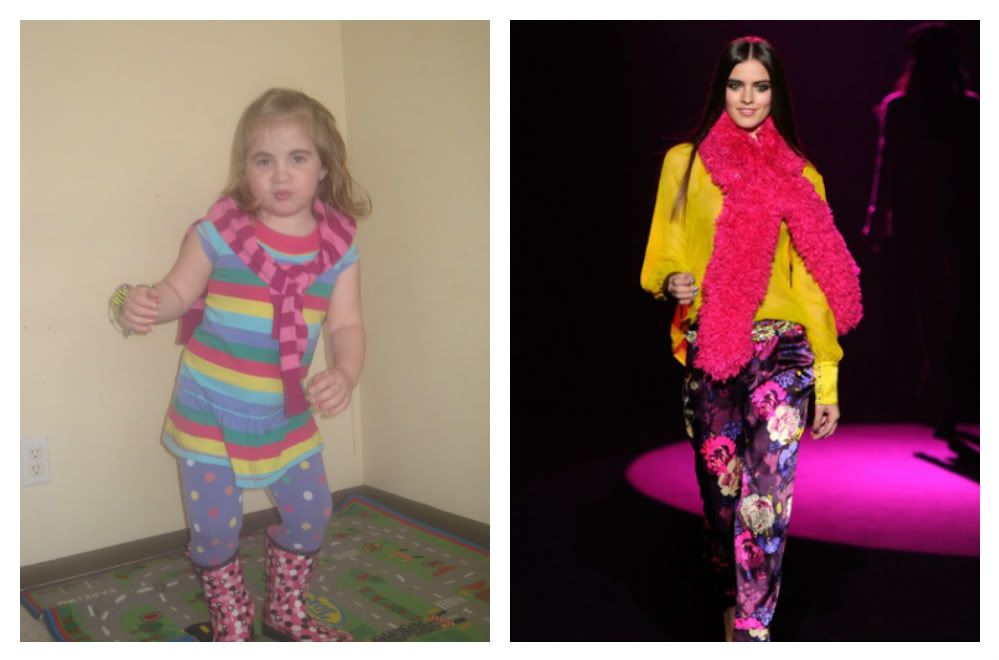 Marlee and a model at the Betsey Johnson show sport bright colors and defined brows.
And because everyone knows that you save the gowns for the finale, may I present Big Sis in liquid gold.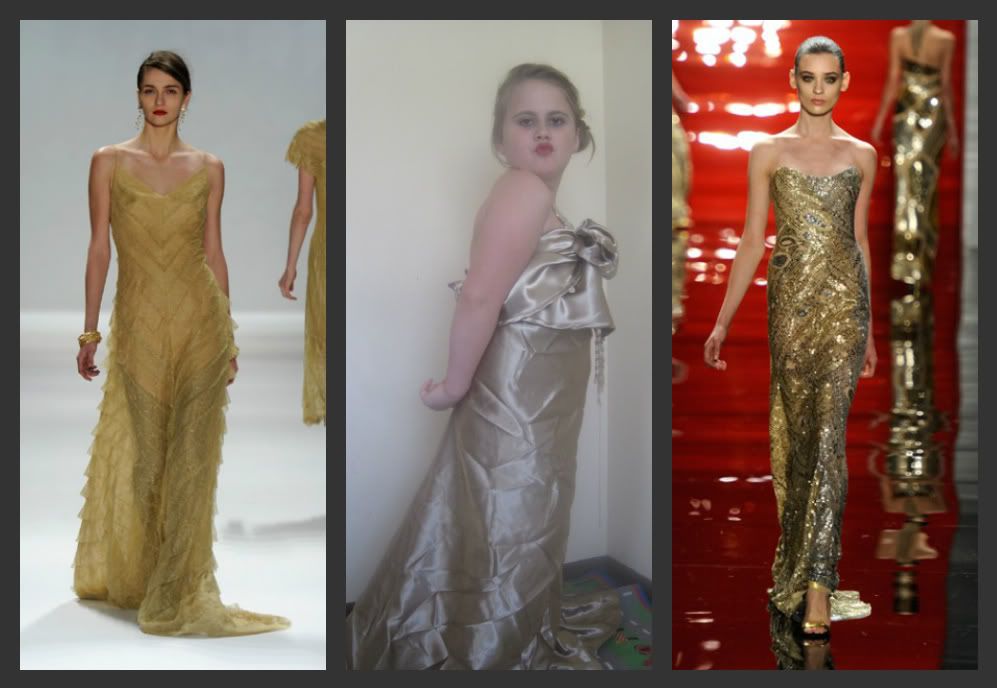 Golden Goddesses in Tadashi Shoji, our old curtains, and Reem Acra
The girls had just as much fun doing this as I did putting our looks together, aside from Marlee's hissy fit when I told her she couldn't eat a purple popsicle in the all white outfit!
"Fashion fades, only style remains the same." - Coco Chanel
What is the one trend that you refuse to let die?
Mine is leopard print because it's both classic and outrageous - the ultimate neutral.