Ladies and gentlemen, I think we're on the brink of potty training!
I've never potty trained a boy before, but surely it can't be that hard, right? We've lived through two girls and they were extremely easy. This guy though... do you even mess with pull ups? Should we have him start by sitting on the toilet to potty? Does that whole 'aim at Cheerios' thing work?
I don't even know! Pray for us if you're the praying kind!
What I do know, is that he peed on a tree in the back yard and it filled me with the kind of pride that only a redneck mama understands! Sure, it might not be the classiest tactic, but it sure as hell beats mopping pee off of every surface in the house!
Since we're not quite ready for those Spongebob underwear yet, he's still in diapers most of the time. Not that he has any problem taking his own pants off...
My friends at
BabyGanics
know that potty training is serious business and until your baby is completely trained, a parent's best defense against pee is a good diaper.
Reporting for duty,
Rear Gear Ultra Absorbent Diapers
! This mission requires the toughest diaper in a battle of good guys (no leaks over night) versus the enemy (waking up to a wet mattress).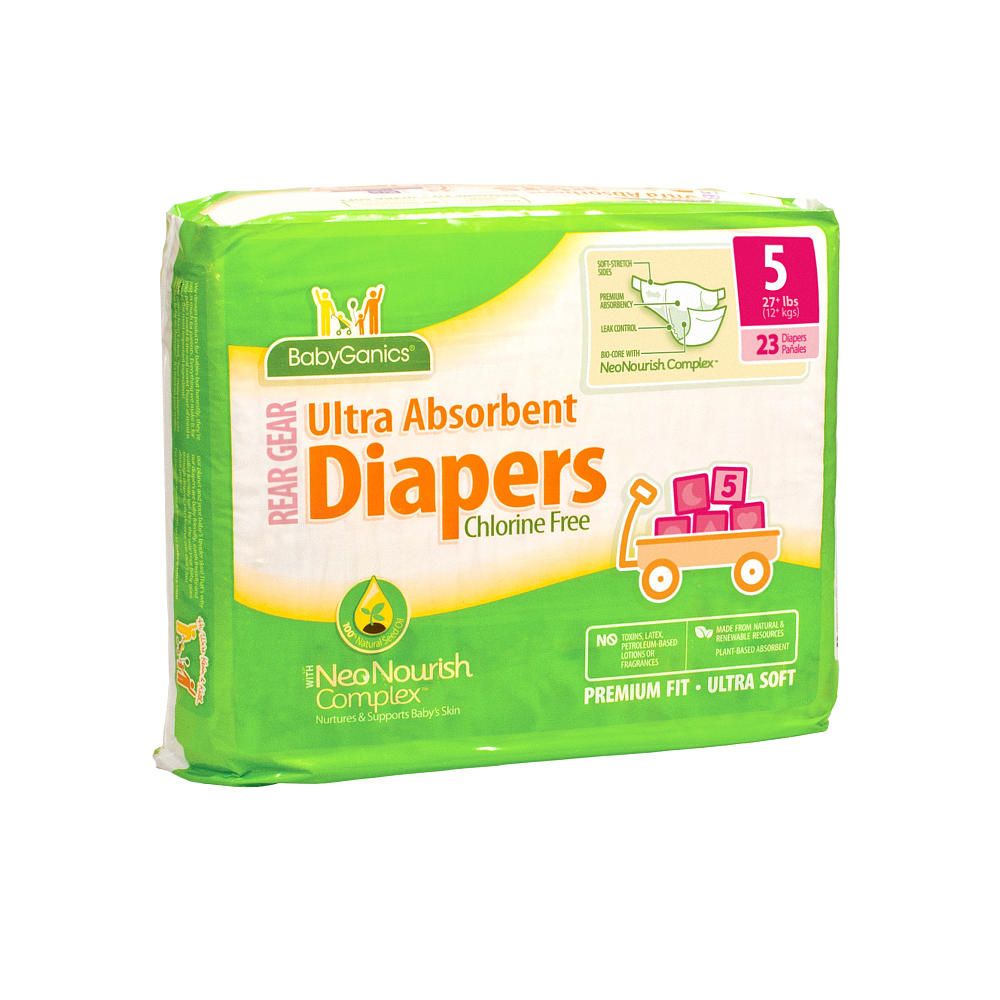 Rear Gear touts the same great eco-friendly quality of the other products in the BabyGanics family. Translation: chemical free, y'all! Waive your granola flags and know that your baby's booty is all-natural! Rear Gear features a bio core with
NeoNourish Complex
made from 100% natural seed oils (red raspberry, tomato, black cumin, sunflower, and cranberry) to help protect sensitive skin.
These diapers work SO well! Day time, play time, car time, and night time - in any situation the Rear Gear held up just as well, if not better, than my usual big name brand! The overnight absorption is the most impressive use though - after up to 3 cups of milk before bed, we wake up to dry thighs, jammies, and sheets. High five!
With Rear Gear being all natural, I will say that the material itself is a little more coarse than other store brands might be. If your baby has sensitive skin, I would suggest using the
BabyGanics Healin' Groovy
with the diapers until your little one's skin adjusts to the organic makeup of Rear Gear. Love, love, love!
A big thank you to BabyGanics for allowing me to sing their praises again! There is no better feeling than promoting a line that is good for my family, and good for the environment. For more products from the
BabyGanics line
, as well as
retailers
, please visit
www.babyganics.com
.
And now, if you'll excuse me, I have work to do. Miles doesn't seem to realize that wearing a Batman shirt on top of a Superman shirt is bad juju. Kids...