On Fridays, this mama doesn't cook because we have a fridge full of leftovers. Sometimes last night's meal tastes just as good as the first serving, other times, you just can't bear yourself to choke it down again.
And then? Someone might just suprise you and ask if you have anything left in the dish from 3 days ago. We always do and I'd be glad to share if you're hungry.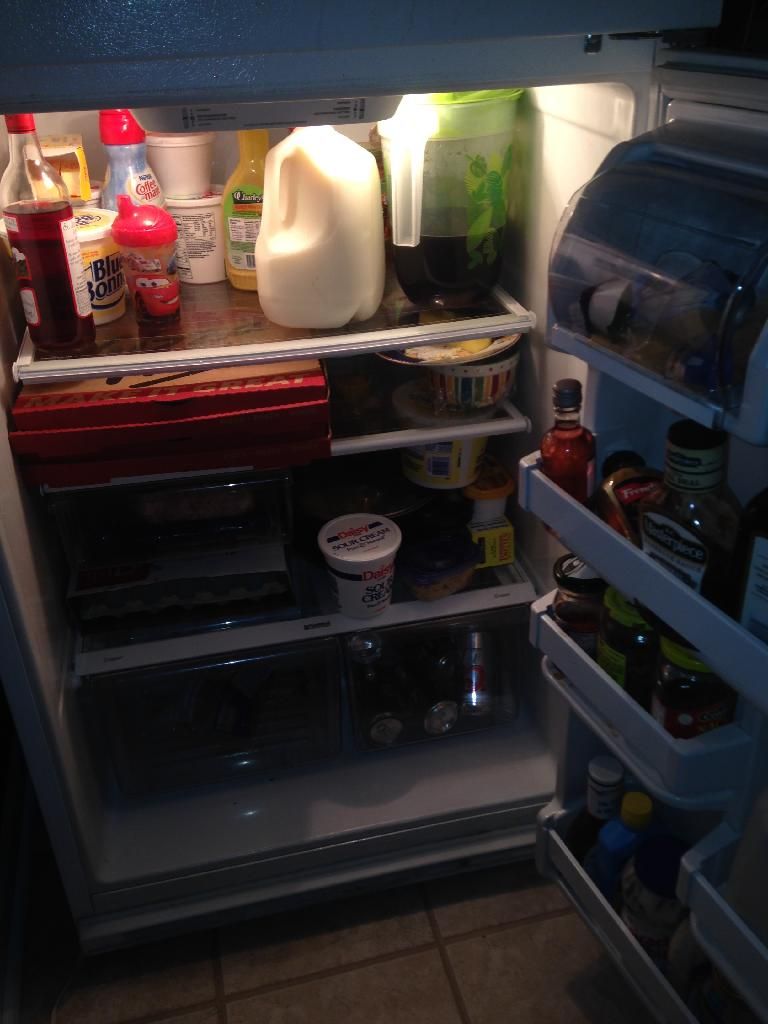 Friends, I'm not going to beat around the bush - life's been pretty damn overwhelming lately:
Christmas - planning for Santa's early visit on Sunday, Mia's school party, company party at work, Christmas Eve with the fam, December 25 BOOM!
Christmas shopping - so.many.presents
Christmas candy - I can't stop eating it...
Christmas cards - Why do I buy these every year and never buy stamps? Because I'm irresponsible.
Work - Audit and I'm STILL not allowed to wear sweats when it's cold!
Weather - Again, it's friggin cold! You'd think I'd be used to this by now. It's only been 30 years of Midwestern winters, but alas, I hold out hope for a tropical winter instead.
Being married to Chris Palis - Lord...
Potty training Miles - I've resigned to the fact that he'll NEVER poop in the toilet.
Laundry - The amount of dirty clothes in this house? Insane. We got a new washer recently and it's SOOOO complicated! Figuring out all of the buttons is like programing a space shuttle for NASA!
The blog though? That's the main thing I've neglected. I've sat down to write 3 times in the last week and a half and can't seem to finish! I blame all of the fudge I've consumed - sugar makes me crazy...
Thankfully, it seems that while I've put Baby in the corner, the Johnny Castles of the internetz refuse to let her stay there!
Here are just a few little treats just waiting for all of my friends to enjoy:
The kind folks at
Gemperle Farms
are giving you the chance to win up to $300 in Amazon gift cards! For your chance to win:
Go to the Gemperle Farms YouTube Page and watch their selection of educational and kid friendly videos, then be sure to FAVORITE and COMMENT on the videos that you've watched.
Send an email to SUSANGEMPERLEABDO (at) gmail.com with your name, the number of favorites and comments you left on the Gemperle videos, and your YouTube username for verification purposes. The subject line of your email should read: MOMMY BLOGGER CONTEST
Each comment and favorite will get you an entry into the drawing for a $100, $200, or $300 Amazon.com gift card! This contest ends tonight (sorry for the short notice) so enter NOW! Winners will be announced on December 16, 2013.
*****
Alert! Alert!
I love when things are fabulous and you don't have to pay a subscription fee to share them with the people you love!
*****
Holiday shopping stresses me out. You guys already know that, though. The giving makes the stress totally worth it in the end, but what if I told you that it was possible to automatically donate to your favorite charity just by doing a little holiday shopping?
Now through December 24,
J.Jill
will donate 5% of the proceeds from your purchase to the charity of your choice via
Plan G
!
PlanG
offers over 1 million charities to choose from, and let's all remember to help others this holiday season.
For more information on the J.Jill/PlanG Holiday Giving promo, please visit the
www.jjill.com
.