{This post is brought to you by
Netflix
}
Clark sits in his place of honor atop the mantle
I'm officially on Christmas vacation until January 2, 2014! This, kids, this is what makes it the most wonderful time of the year! Sure - gifts, family, baby Jesus, etc etc etc, but really it's all about the break from work!
Do I have a million things that I still need to finish now that I'm on vacation? Yes. Duh! But... why start immediately? If I get it all done ahead of time, we have to skip that whole family friendly screaming hissy fit where I say things like "If I want it done right, I have to do it myself so can you just keep these 3 occupied!" and "Well guys, I'd love to make you a sandwich, but Mommy's in the middle of a nervous breakdown right now!"
Day one of vacation, all the kids wanted to do was play outside!
As a reminder, we live in Missouri and this is what it looks like in Missouri right now:
Menacing ice daggars on a child-sized picnic table? Deep.
All 3 kids have just gotten over a gross bout of coughing/feverish/throwing up, so Bad Cop Mom laid down the law and temporarily broke their little hearts. The same hearts that were soothed a short time later when I pulled out the fleece blankets, popped 4 bowls of popcorn, poured fizzy mugs of rootbeer before firing up the AppleTV and our Netflix Kids app.
My kids absolutely love all of the Buddies movies and since they're on
Netflix Kids
, we can watch all of them any time we want -
Air Buddies, Space Buddies, Spooky Buddies,
and of course
Santa Buddies
. We watched
Santa Buddies
and
The Search For Santa Paws
.
A few friends joined us as well...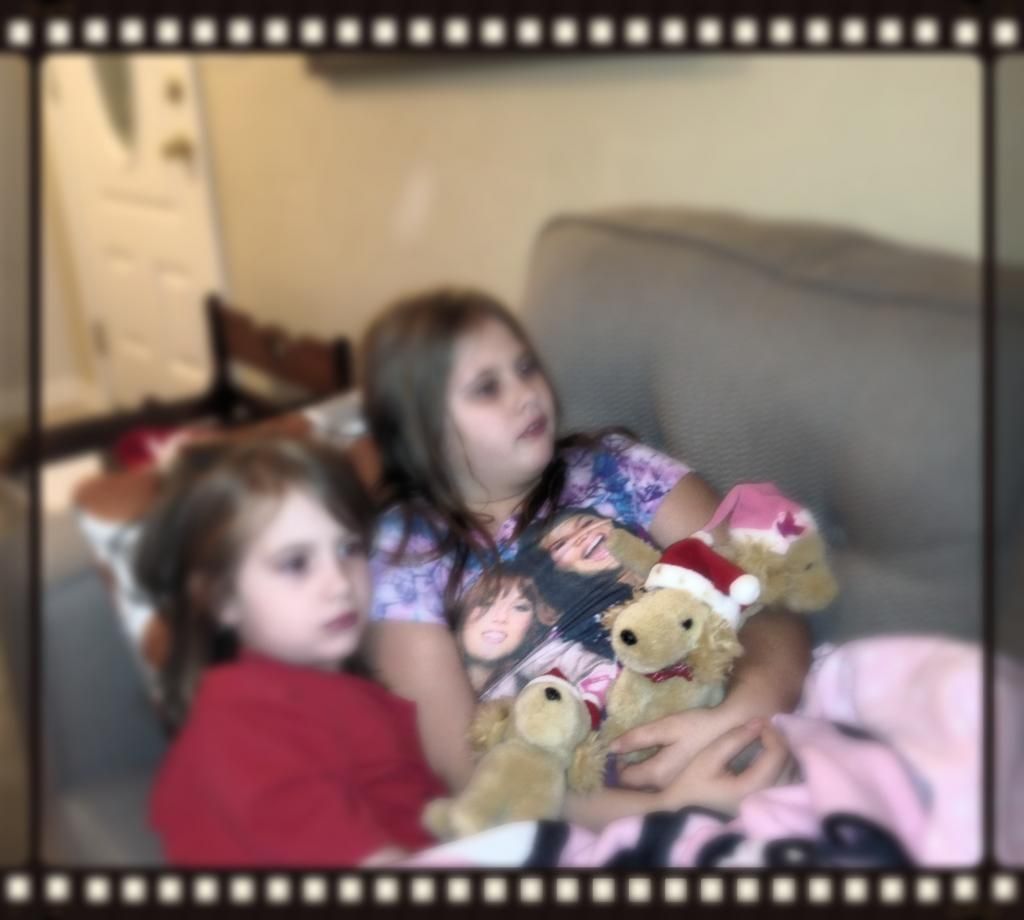 Yep, I'm the sucker mama who buys any movie that comes with a toy...
After our puppy fix, we tuned in for a sneak preview of the new
Netflix
original series,
Turbo FAST
.
Turbo FAST
picks up where the DreamWorks film left off, following Turbo the snail and the rest of his FAST (Fast Action Stunt Team) friends on their racing adventures.
The girls, here's a shocker, loved Burn - "da pink one, Mommy!". Mommy's more of a Smooth Move fan, herself though.
And for those of you who are traveling sans children this year (lucky bastards), this is the perfect opportunity to binge watch a series you've been meaning to check out -
Or get yourself into the spirit with one of my favorite holiday movies -
Happy watching and safe travels to those of you making holiday journeys in the next few days!