I took the day off so that I could go down to the school for the girls' Halloween parties today. After taking them to school, Miles and I came home to have some breakfast.
While I was cooking, he spotted my Royals hair bow on the table.
"Mommy, what's dis?"
"It's my hair bow - for good luck!"
"Dis Woyalz?"
"Yep! Dat Woyalz!"
"You like them?"
"Yes and yoooooou yike dem?"
"I like them!"
"Hey! Me can wear dis bow?"
"...Sure, why not..."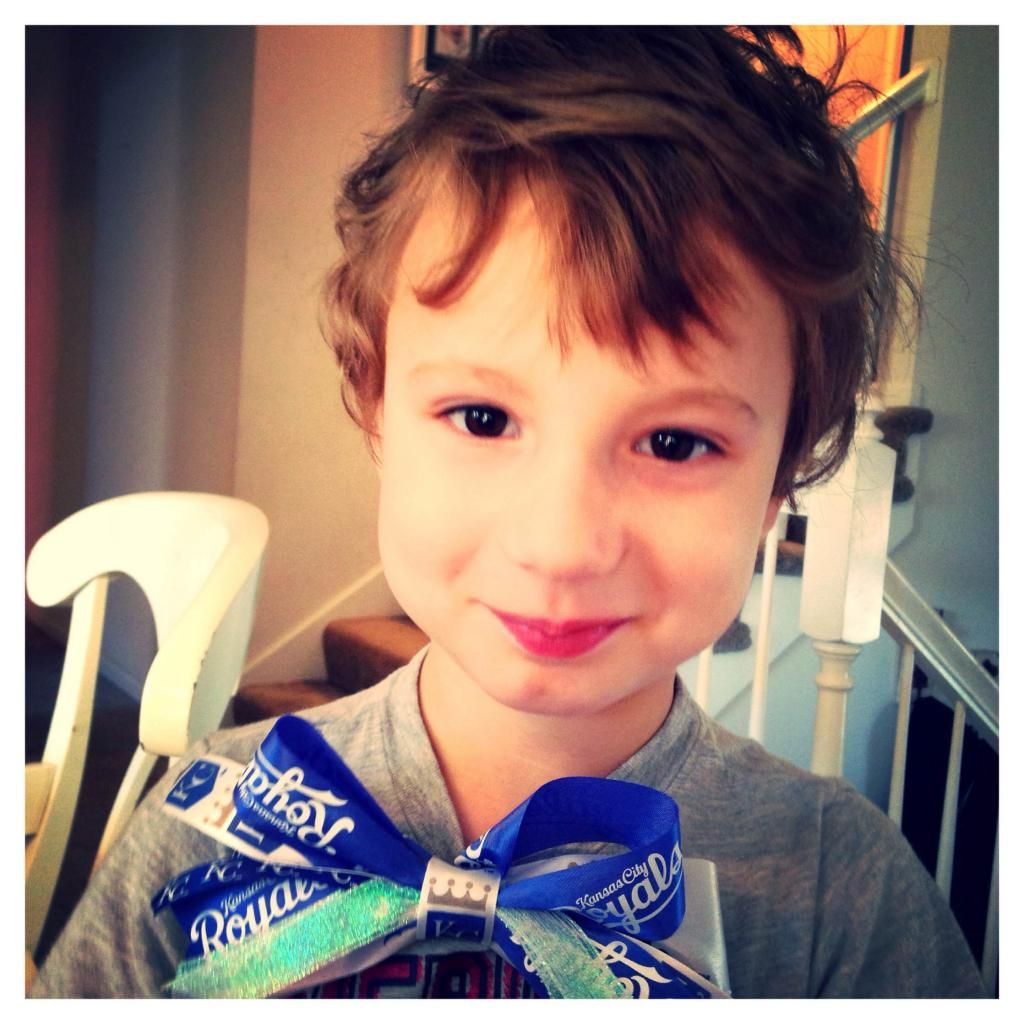 He wasn't having it when I tried to put it in his hair! The bow tie? All for it - so dapper!
The girls have also been enjoying all of the postseason excitement: they've learned all of the crowd chants, they make Moose antlers when he bats, ask to watch Salvy's videos on Instagram, and tell each other that "Mom acts like a crazy lady when they show Billy Butler..."
Their current fave? Reading the Hunter Pence signs! With Game 7 happening tonight, we decided to make some Hunter Pence signs of our own!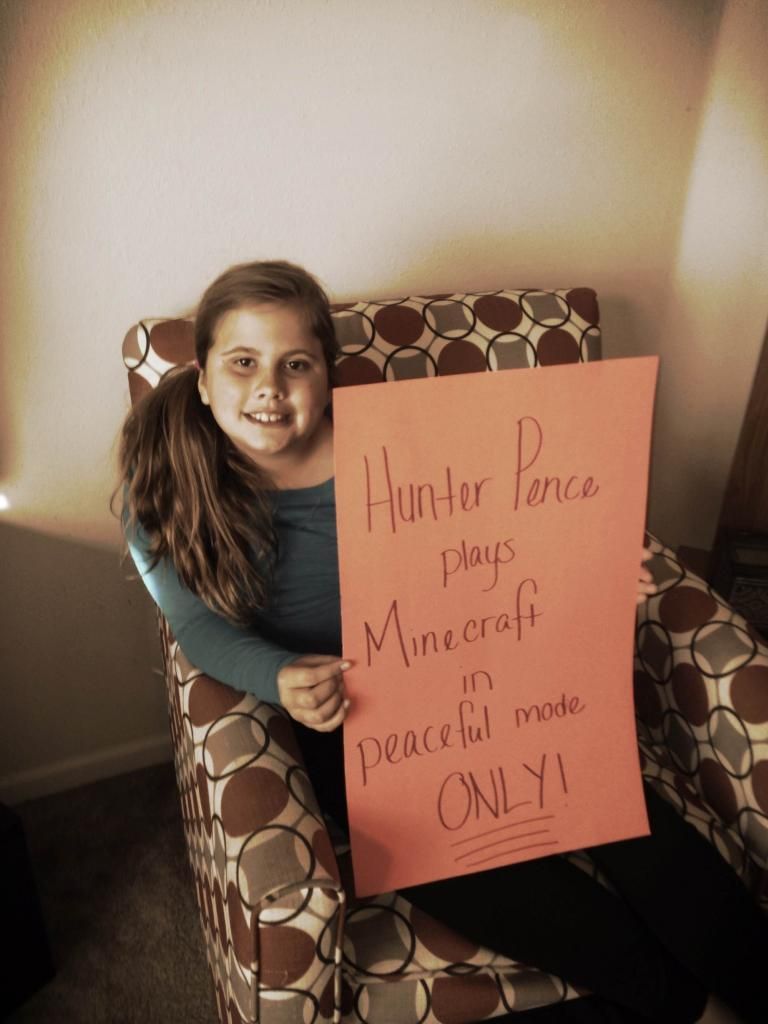 Hunter Pence plays Minecraft in peaceful mode ONLY!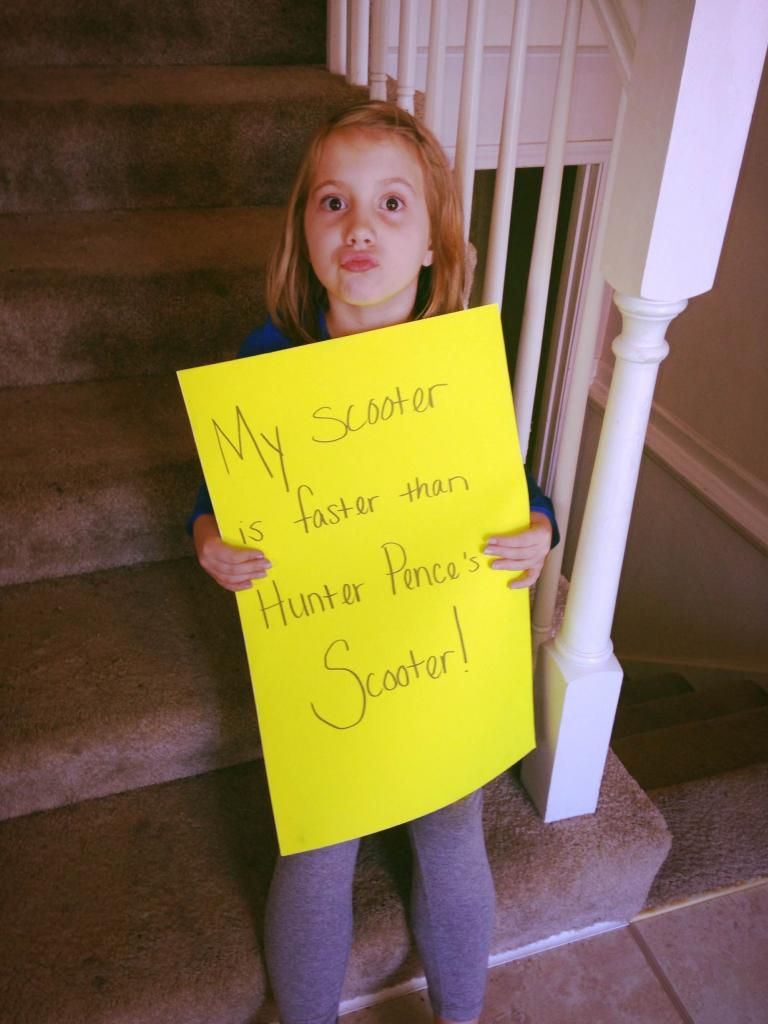 My scooter is faster than Hunter Pence's scooter!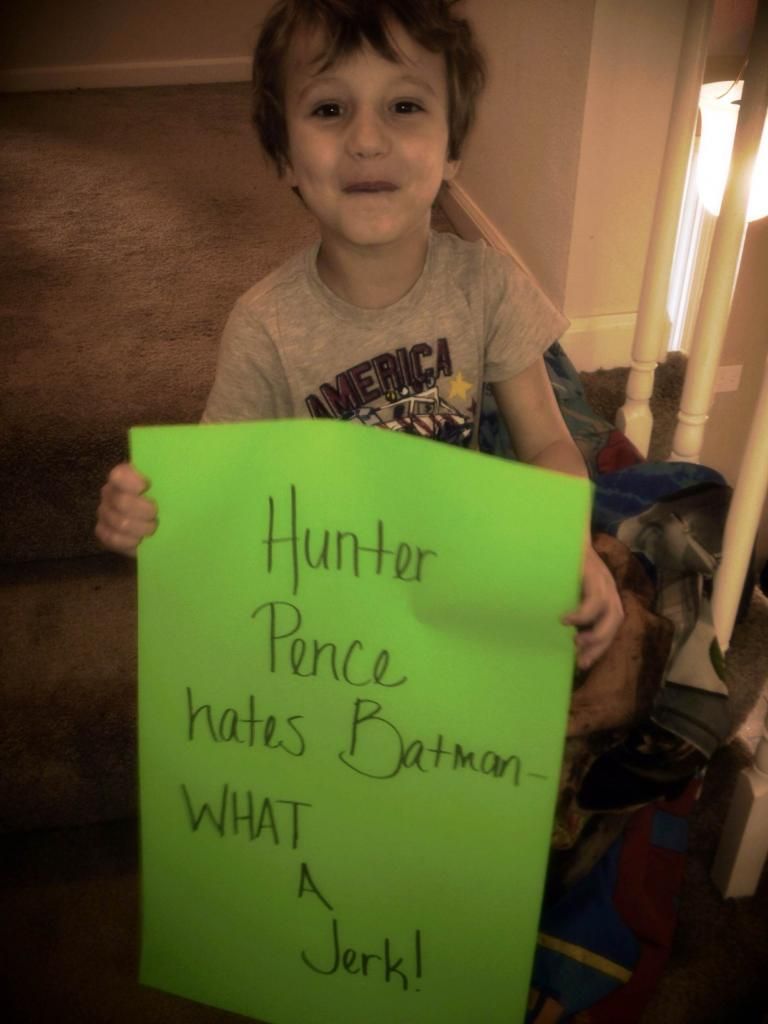 Hunter Pence hates Batman - WHAT A JERK!
They think they're hot stuff, right?!
These Royals, they're going to take the crown tonight at home, with the old fans and the new! Going to the World Series again after 29 years? Awesome! Watching them win with my family? Even better!
PS: If anyone is wondering how the class parties went...
I missed all but 5 minutes of Mia's class party. Marlee's party started at 11:30 and I just assumed that both parties happened simultaneously. Wrong - the big kids had parties at 10:30. Ugh... how do I even have children? Who allowed this?
I didn't get asked to bring treats for the party that I accidentally didn't attend. Thank ya sweet baby Jesus! For Marlee's class I only had to bring veggies and dip, and I didn't mess that up because it's impossible to mess up!
I only got one message this year questioning whether or not I'd brought anything dick-shaped to the class parties. Thanks, Ashley for your vote of confidence!