I always said that I didn't want to be one of those people who buys clothes for their pets... until we got Helga, and immediately went to find her "the perfect Christmas dress". That was two years and many dog dresses ago.
I love this damn dog like I love my children, and so when Halloween rolls around, all of my children get a costume.
...BECAUSE I LOVE THEM ALL EQUALLY AND LIKE ANY GOOD MAMA, I DON'T HAVE A FAVORITE!
This year, we picked a simple Viking helmet with Ginger braids.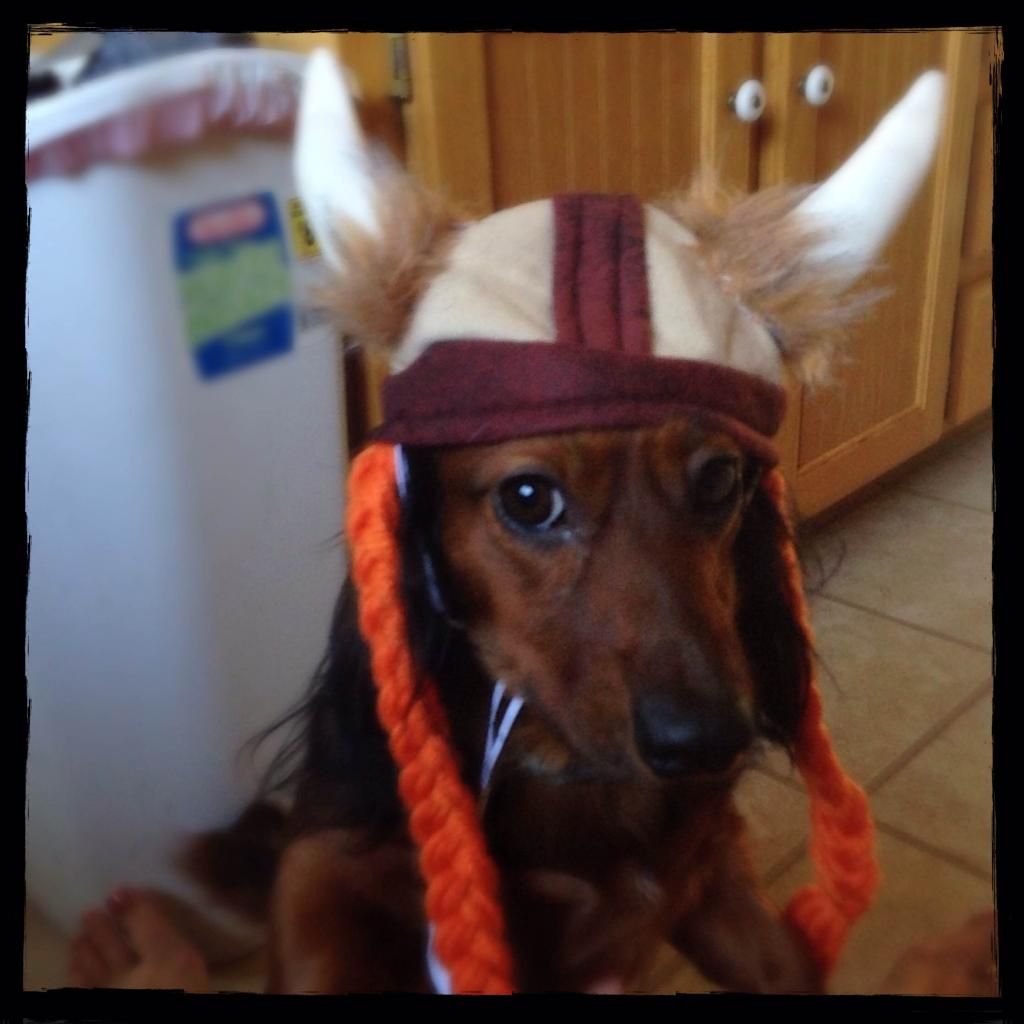 You don't have to be a genius to determine that she's not a fan of this get up... Does she feel even the slightest bit adorable? No, absolutely not. She hates it and she hates me for making her wear it!
Who hates the costume more than Helga though? Minnie.
This look lasted approximately 45 seconds and then Chris let her run free - mainly because he was afraid for his own safety. The man needs both arms, guys. Minnie is the kind of cat to rip them both off and knock 'em to the floor just for funzies!
Maybe we shouldn't force them to look super cute? Maybe they should just suck it up like good children or next year, we'll get them an itchy costume. Everyone knows the worst thing about Halloween is an itchy costume!
My question for you all though - who wore it better?