Holy hell the last two months have flown by!
We've been so busy for the last eight weeks that I haven't updated the ole blog at all! I don't know if I've ever gone two whole months before. I probably have, but for today let's pretend that I've never had a lull like this.
Do you know what's amazing about having a full schedule? It almost makes me feel young again - the whole experience of having plans and looking forward to them. Following through on showing up to events? Not having a meltdown over having previously arranged commitments? Sure, let's do this! And. It's. Fun.
The downfall? I'm too old for this shit... having fun outside of my own home is completely exhausting.
Here's a taste of my August - September 2014:
School: We've had our hands full this year with Mia starting 4th grade and Marlee going into Kindergarten. Two separate trips to buy clothes, multiple solo trips for supplies & shoes for both girls, roughly 51 online searches for things that the stores were sold out of (I'm talking about YOU, red grading pencils). The struggle is real, guys. I was thiiiiisclose to asking my doctor for anxiety meds!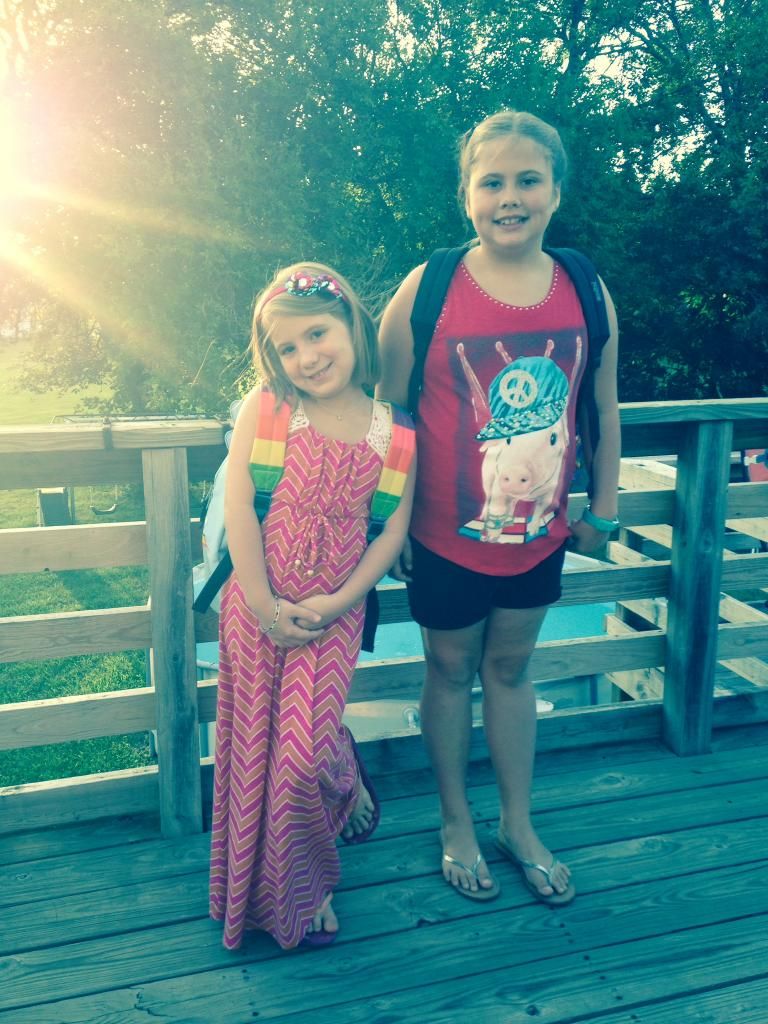 First day of school: They weren't this tidy when they got home!
How is school going? Smooth sailing, absolutely... minus Marlee almost getting kicked off of the bus on the FIRST DAY OF SCHOOL, and that little incident where there was a fire at school and they had a false bomb threat the first day back after 5 days off... no, my kiddos weren't responsible for those incidents, thank ya Jesus!
Mia, of course, is doing excellent aside from a pretty scary respiratory infection the second week of school. She loves all three of her teachers and her first year of block schedules - this science teacher? You'd think she walked on water. "Mom! She spent the summer working with bear cubs! BEAR CUBS, MOM!" We're talking real bear cubs, guys. I don't know how anyone can top that in Mia's book... baby unicorns, maybe? It's probably impossible. Don't try!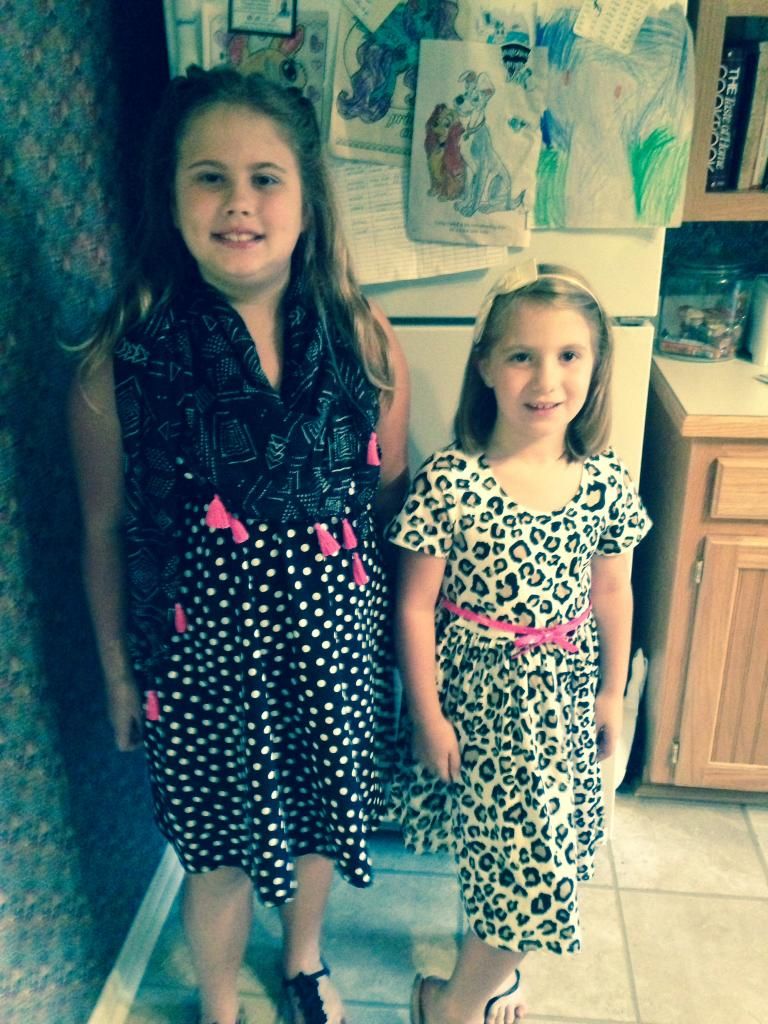 Today was picture day at school. Fingers crossed that we
don't end up with a repeat of "The bad pic with an I Gotta Poop
face" that Mia had in first grade. Every year is a surprise...
Birthdays: Chris turned 33, Marlee turned 6, Miles turned 4, and I celebrated the 13th month of being 30... or I turned 31 if you want to be a dick about it...
Honestly, there were a lot of birthday shenanigans at work this year. I'm not allowed to write about that on here though because there's a policy in the employee handbook prohibiting me from blogging about anything at work. I'm not shitting you, Clark, it specifically lists blogging. Loosely translated to "Jen Palis - what happens at work, stays at work". Like I'm not 100 % professional or something...!
The bakery didn't have a Minecraft cake set, so Marlee asked for a cat cake.
You'd like a picture of a Maine Coone on your cake, child? Not odd at all...!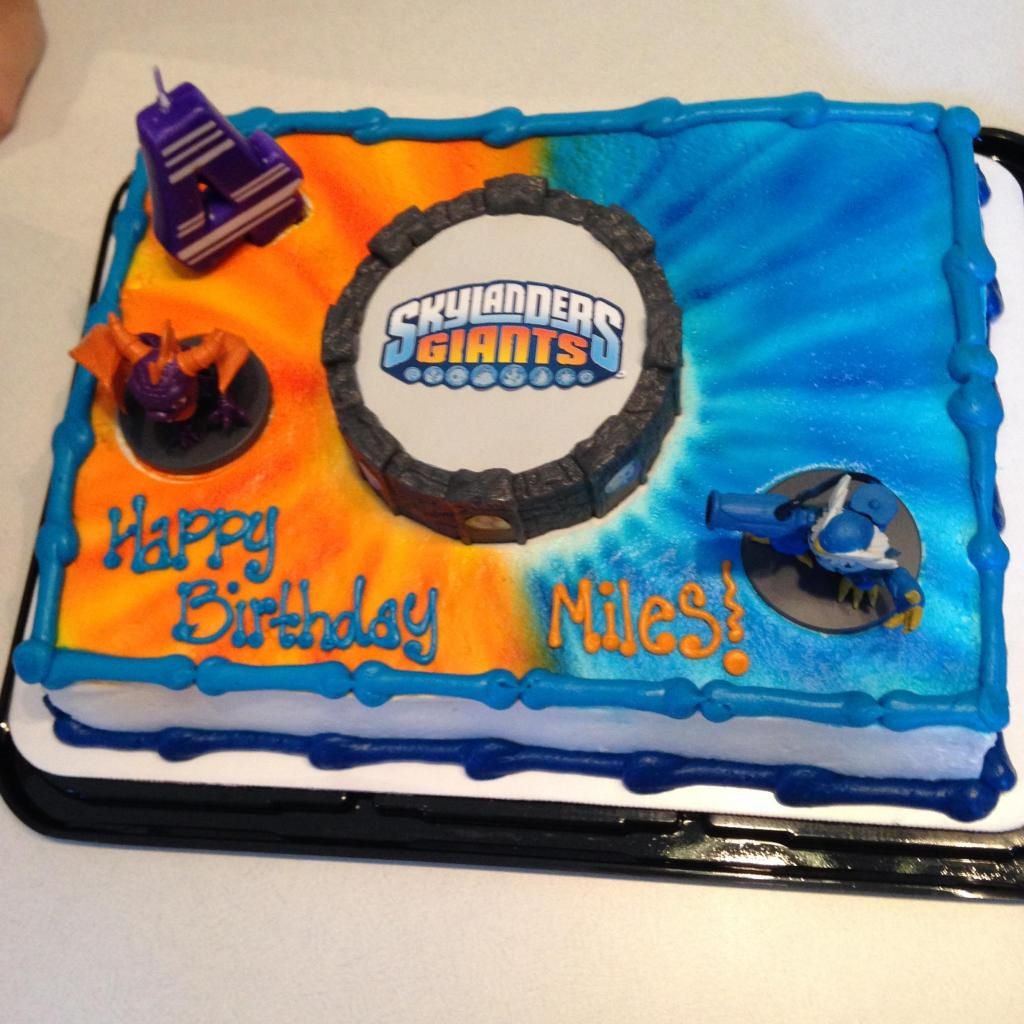 Are you familiar with 'Die-yan-erz'? Miles loves it right now!
Imagine the tantrum he had when he realized that he couldn't play
with the cake toppers in the game... Ugh....
Chiefs: Chris was given tickets to the home opener and in a sweet gesture, asked if I wanted to come to the game with him! I'd actually never been to a Chiefs game before (gasp!) and said yes - but only after he assured me that he wanted me to go & wasn't just asking to be nice, hoping I'd say no!
I made it my personal mission to bond with every stranger I came across wearing the following jerseys: Neil Smith, Derrick Thomas, Christian Okoye, Marcus Allen, Dan Saleaumua, and my personal favorite, Len Mother Effing Dawson. Why? Because I don't know the names of any current players. Also, I told Chris at one point that if he'd have played in the NFL, he would've been Lin Elliott. Then he called me a bad word...
The Chiefs lost, but I didn't mind and really, I had no idea who was winning! I'm going to be honest here - I didn't eat before we went to the game and half way through the third quarter, the beer kicked my butt. Have you ever been told by your husband that you're quote "too drunk to stay at the football game"? I have.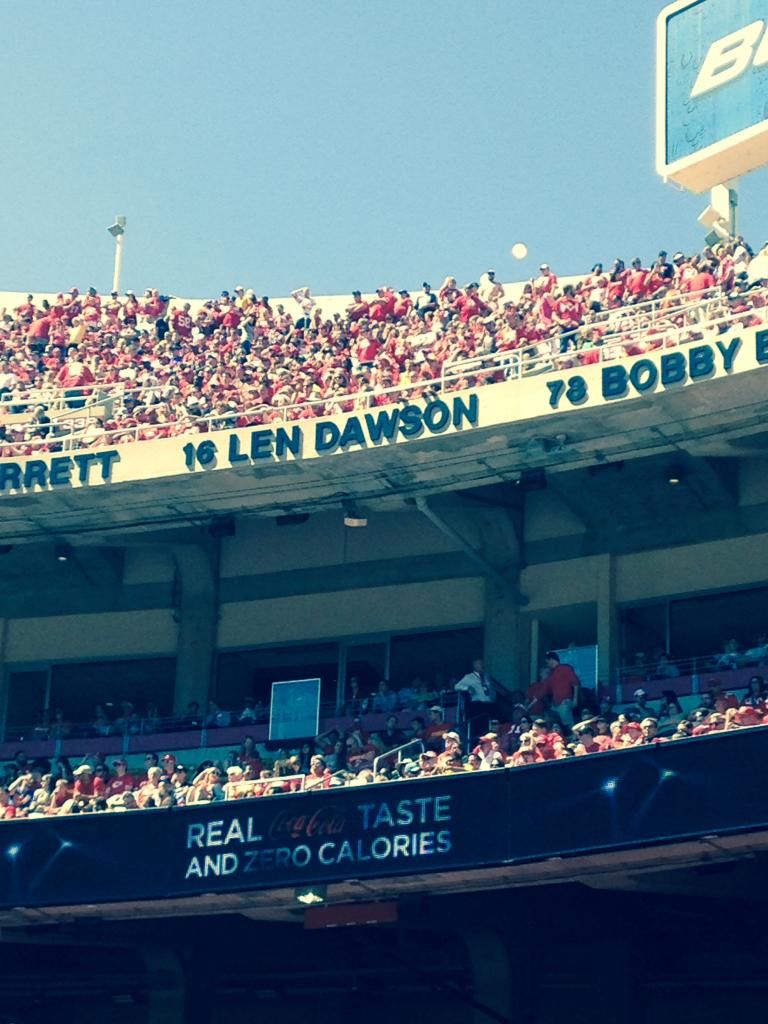 Len Dawson is - hands down - the BEST former quarterback / sports caster
Kansas City has ever seen. He's glorious. Also, if you question my authority on this
I swear by all that's holy, I will make you bleed your own blood.
Fall Festival:
The annual Fall Festival is one of my absolute favorite things about living in my home town. From the carnival, to the pancake breakfast put on by the bank, to the parade - I love the Fall Festival. Another great part of the Fall Festival is that I get to hang out with all of my friends from school - all of the ones who make the pilgrimage back to the homeland, anyway! Also, to be fair, I love any place where I can purchase legitimate carnival food: fried Snickers bar? Better make it two...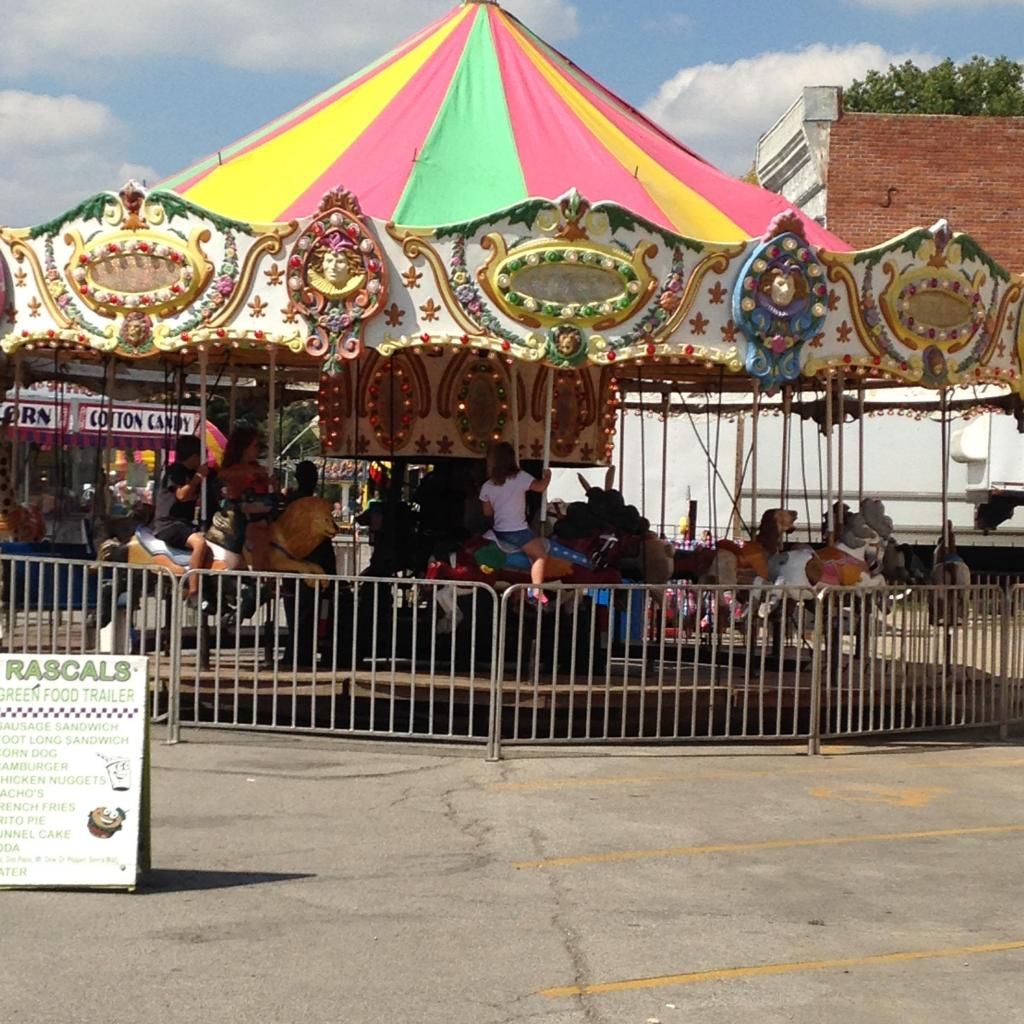 Aside from all of the fun stuff, I've been trying really hard to simply be a better wife and mama. I'M SERIOUS! STOP LAUGHING!
It's tough, staying on top of this little routine we've settled in to since school started. Wake up, get everyone ready to leave, go to work, come home to cook/help with homework/clean/attempt to spend quality time with the family and still manage to find a little bit of time to just unwind.
How people maintain a productive life every single day is beyond me. I'm made for a life of leisure, guys...
Lately, my favorite way to relax is just to climb in to bed with a classic movie on
Netflix
. Sometimes, a trip to the past is the perfect way to escape from a demanding reality. The fact that the men were total foxes doesn't hurt either...
If you're in the market for something that makes you laugh so hard you snort, but also gives you a hardcore of the ugly cry, do yourself a favor and check out
Derek
. I'm going to put it all on the line and say this is one of the 10 best things I've EVER watched on Netflix. Gervais, two seasons is simply not enough!
As if cuing me to wrap this post up, Coldplay just came on my Pandora. How does that cue me to stop writing? Because I hate Coldplay and when it comes on, it must be stopped!
I'll bid you all adieu for the evening, and leave you with a still frame from the classic 'Hamster On A Piano Eating Popcorn' because I love you and want you to be happy. GO WATCH DEREK!!!!