(Wednesday night)
MARLEE: Mommy, I wear my 'Punzel dress to 'Sgiving and be so, so pretty?
ME: Oh sure, why not! Sis, what do you want to wear to Thanksgiving?
MIA: Um...probably something brown because turkey is brown. And it's fall, so brown is right.
ME: Good idea, Sis. Very logical.
*****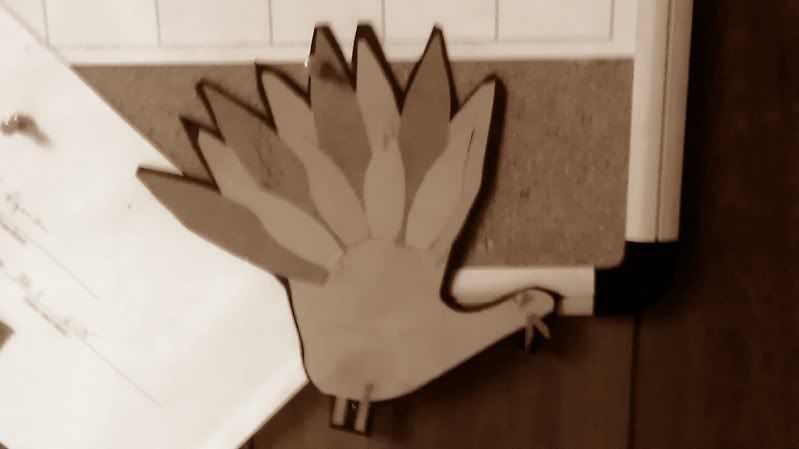 Miles and I started our Thanksgiving early on Thursday morning. He was awake because the sun had been up for all of five minutes, and I was awake because he's an incredibly efficient alarm clock - plus I needed to prepare my contributions for our family feast.
Brother is not the best sous chef I've ever encountered. Thankfully, he was content with standing in front of the baby gate screaming "Eat! Eat! Eat! Eat!" while eating his breakfast until his sisters woke up and he could pester them.
Not to toot my own horn, but I'm a pretty decent cook. I enjoy cooking (when the kitchen is clean) and I enjoy serving my dishes to the people I love (when the food turns out the way it's supposed to). The dishes I'd been assigned were simple: pumpernickel bread & dill dip, sweet potatoes, and green bean casserole. Start to finish the food was ready in about two hours, and sat on the kitchen table waiting to make the one block journey to my brother & sister in law's house. Picture perfect, smelling amazing, just tempting someone to sneak a taste before supper.
Imagine my discontent when I realized that Chris was spray starching his shirt as he ironed. Ironed on the kitchen table. Where my food was - to be specific, about eh...4 inches from where my food was. I gave him a kidney slap. Thank God for plastic wrap.
Forty-five minutes later everyone was beautiful, and loaded into the car only to realize that Marlee had stepped in dog poop somewhere along the way from the house to the car. It wasn't just on her shoe though, oh no - too easy. Shoe, carpet, leg, floor mat, back of the seat. Ugh... quick (tedious) clean up, and we were headed to 'Skiving.
We ate way too much from hors d'eouvres to dinner to dessert, with a little wine in between for some of us and juice boxes for others. The kids played, the moms poured over the sale ads, the men watched a James Bond marathon. Sadly, we skipped the annual game of Dirty Word Scrabble. I did the newspaper crossword puzzle with my 5 year old niece as a substitute. "Jay, what's a 4 letter word for NAP?" "Um...probably try SLEEPING, Aunt Bubby."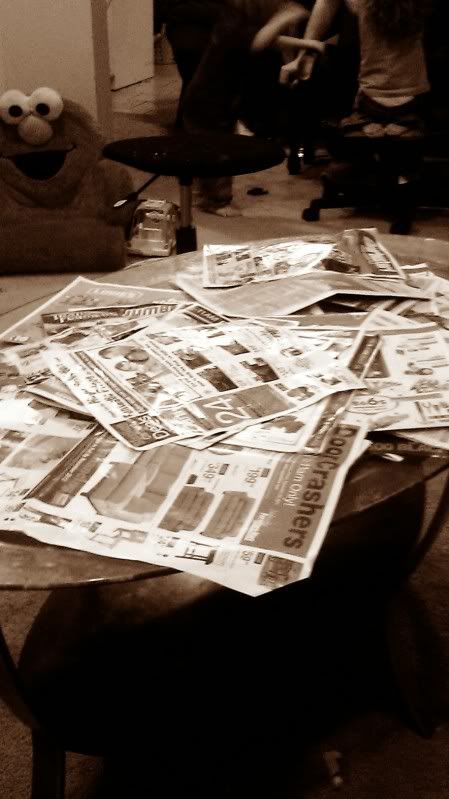 Once we finally made it home, it was time for Daddy to start getting ready for his Black Friday shift. Like a lot of retailers, Chris's mistress (his job) decided to start the sale earlier this year. When he left for work, the kids and I went to bed.
I hate Black Friday.
There isn't a discount in the world that's low enough to make me stand in line for 2 hours. Anywhere.

I always worry that some customer is going to flip out once the last 42" TV is gone and shoot up the whole store. No, I'm not overreacting. People are scary on Black Friday.

No work for me = a double shift for my hard working husband.
I love shopping just as much as the next impulse-buyer, but I hate crowds, waiting in line, and sleep deprivation. While the bargain hunters were duking it out over the season's hottest gifts, I slept and later enjoyed coffee with my kids.
Chris left for the last part of his shift after lunch, and the girls and I spent the rest of the afternoon and evening setting up the Christmas tree. Be still, my heart. It was perfect. More on Christmas decorating tomorrow though.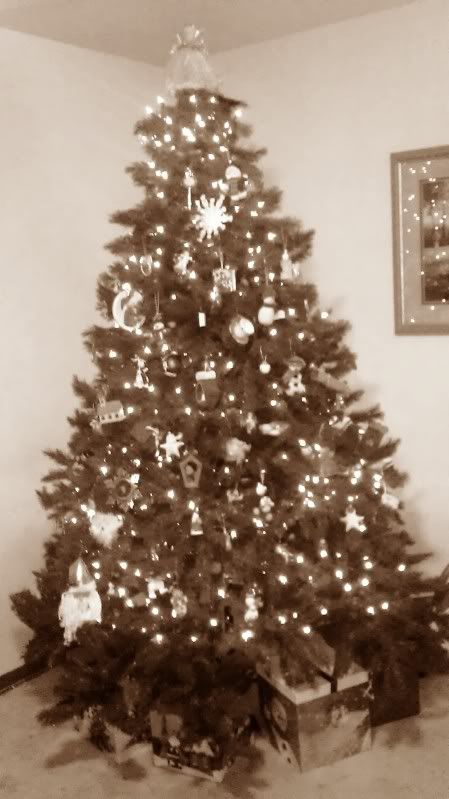 The only shopping that I did today? An outfit for each of the kids from Old Navy - purchased online - just as I do every year. No waiting, no rude people, and no fist fights aside from the girls fighting over who gets to put their feet on the step-stool.
And now? Everyone is asleep - including this hairy broad camped out on my sofa.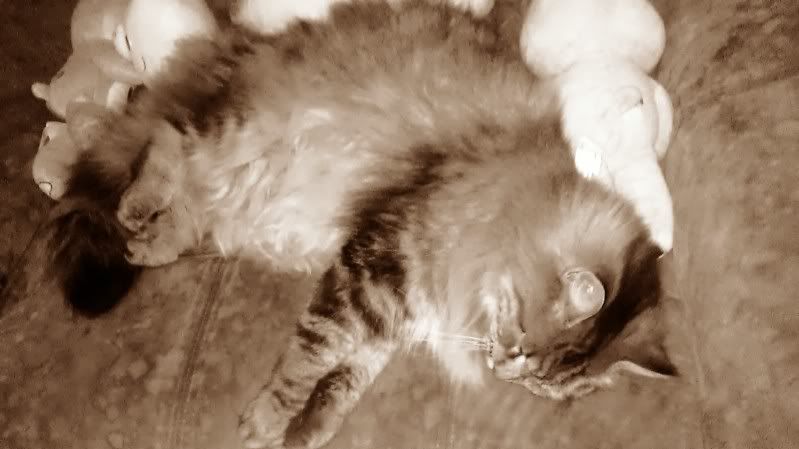 *****
In case you were wondering, both girls ended up wearing purple dresses to Thanksgiving:
Mia, a thistle colored corduroy jumper.
Marlee, a plum colored cotton floral number...with a stained up lavender Rapunzel dress over it.