I'm going through a bit of an internal struggle right now, guys:
Why do we have to celebrate Thanksgiving before we celebrate Christmas?!
This. Is. So. Hard.
Since the day after Halloween, I've been fighting myself on digging out all of the decorations and plopping a big 'ole tree up in the living room. The child in me says that it's never too early, but the adult in me says "Hey Crazytown - you're hosting your first Thanksgiving this year. Let's chill on the stockings and leave up the scarecrows for another week or so."
Fine, sanity, you win for now, but only because I'm willing to compromise...
Beautiful is a gross understatement here, friends! If there was a dream boat classification for Christmas music,
David Ian
's CDs would be Grade A Holiday Dream Boat!
For those of you who are fans of the classics, think Bing, Dean Martin, and the incomparable Rosemary Clooney. And you young whippersnappers? In the style of Harry Connick Jr., Buble', and Miss Norah Jones.
Dream Boat, indeed!
And an added surprise that I received with the CDs? A little note from Ian's wife, Grace. Talk about a sweetheart!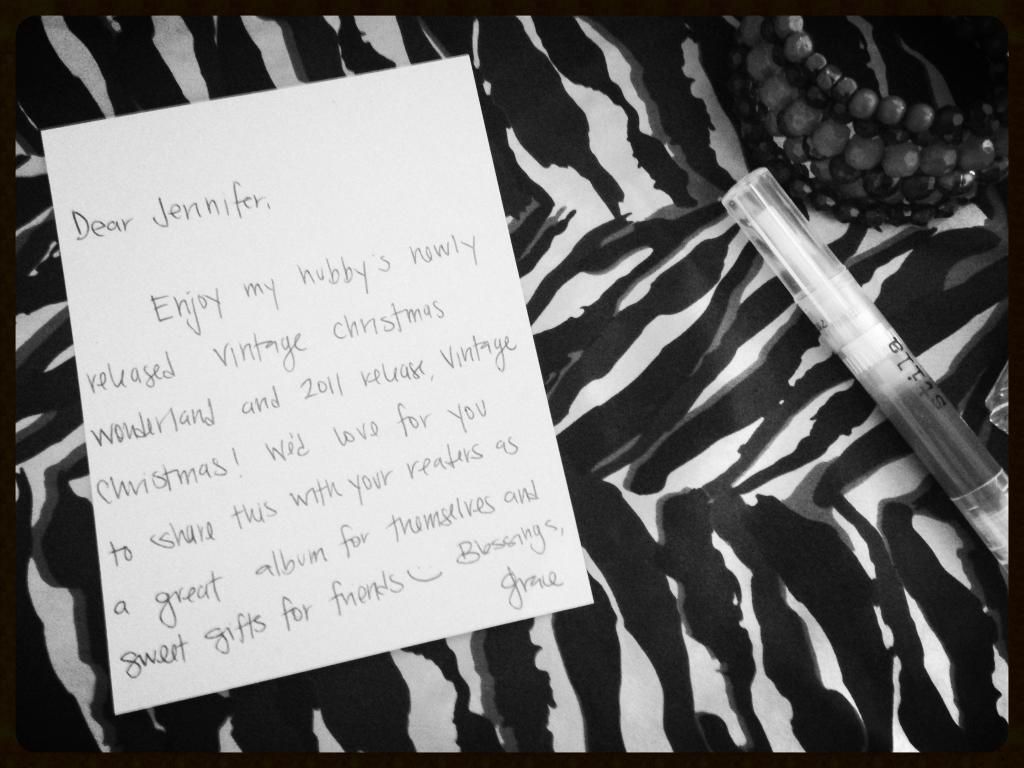 Thank you again, David and Grace for sharing your music with our family and I strongly encourage any holiday music enthusiast to do the same!
That's all I have for now. It's time to start getting ready for our Christmas card photo shoot. I'll leave you with a little hint of what's in store with that one...
"It's because I'm green, isn't it?" - The Grinch